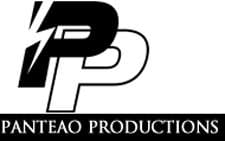 Columbia, SC –-(Ammoland.com)- Gerber introduced a new series of videos today to support their popular line of tactical and military products.
Developed in partnership with Panteao and instructors from the Make Ready Instructional Series, the videos focus on specific Gerber offerings and demonstration of their use.
"We have had the privilege of working closely with Gerber to produce a series of videos that realistically depict specific products in their tactical and military line. Having been a user of Gerber knives and multi-tools for the past thirty years, I am proud to be able to produce these videos for them," said Fernando Coelho, President/CEO of Panteao Productions.
The new Gerber video series will launch through the brand's digital outlets, including the Gerber website, Facebook page and YouTube channel.
Links to individual product videos include:
Crisis Hook Knife – http://youtu.be/yjaMav_Bk3c
MP600 DET – http://youtu.be/sk2aAUuuct4
LMF II – http://youtu.be/_aI5Lkj1_NI
ID Kit – http://youtu.be/SRxkLEkWEL8
eFECT – http://youtu.be/A8n7rw5jhgE
Downrange Sharpener – http://youtu.be/-uEAeWnbxzI
Covert Auto – http://youtu.be/Ua8S668ot0M
CFB – http://youtu.be/ivwELFc5XaM
06 Auto – http://youtu.be/KQoUna7IRUI
Remix Tactical – http://youtu.be/Y8AdOvhYUzI
MP600-ST – http://youtu.be/-kHEHjhQymA
About Panteao Productions
Panteao Productions is a video production company that produces instructional videos from the top firearms instructors in the world. For more information about Panteao, visit www.panteaoproductions.com. You can follow Panteao on Twitter and find us on Facebook.