Gun owners need to be heard in the media in advance of the worst legislative attacks in State history.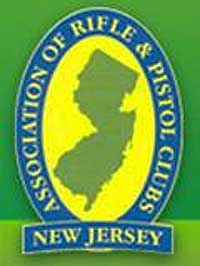 Trenton, NJ –-(Ammoland.com)- Visit ANJRPC's new Activism Center for Sample Letters to the Editor and clickable submission links to over 130 NJ Publications!
Invest five minutes today to defend freedom forever.
Within a few short weeks, the most extreme anti-gun legislation in New Jersey history could begin moving through the legislative committee process. Gun bans, psychological exams and home inspections for every gun owner, 5-round magazine limits that interfere with self-defense, ammunition regulation, and more. We all saw what happened in New York State, and ANJRPC is mounting the most aggressive grassroots campaign in its history in an effort to avoid a repeat of that travesty.
But while our grassroots work is unfolding, there is another campaign going on – in the media. Gun owners are being attacked relentlessly, being blamed for the acts of criminals and madmen, and the media is refusing to give the other side of the story. It's a completely one-sided assault on our rights.
If we are to prevail in Trenton, that must end, and it must end NOW. Our message must be heard in the media by the general public, and frankly, it's up to all of us to get the job done.
ANJRPC is requesting that every gun owner and sportsman in the state write at least one article or letter to the editor immediately – so that our message gets out into the public in a big way during the last week of January and the first week of February, in advance of legislative hearings. The voice of freedom must be heard, and it must be heard now.
ANJRPC has made the task painless – we've set up a new Activism Center on our website, with concise sample letters to the editor and clickable submission links to over 130 newspapers and publications in New Jersey!
All you need to do is find a sample letter that you like, copy and personalize it, add your name and town, and click on a publication link to submit it by email, and you're done. If you want to do more – like creating your own letter or article, the website has guidelines and suggestions on how to write effective letters to the editor. You can use our publication links to email in your own letter. Or, you can send multiple letters to different publications.
There can be no question that gun owners are in the fight of their lives. ANJRPC is working aggressively on multiple fronts, and will spare no effort or expense in this fight, but ANJRPC's ultimate resource and strength is its membership – you. Invest five minutes today getting our message out to the public, and you'll be helping to defend freedom forever.
Important note: There will be additional action alerts and requests coming over the next few weeks. Please know that some of the most critical moments in the legislative process are yet to come, and our work is not yet done. When we sound the alarm in the upcoming weeks, please answer the call with all your strength and resolve, like freedom depends on it – because it does.
In freedom, – Scott Bach, ANJRPC Executive Director – Kathy Chatterton, ANJRPC President
Quick Cut and Patse List of Letters to the Editor Emails:

Primary NJ Papers: [email protected]; [email protected]; [email protected]; [email protected]; [email protected]; [email protected]; [email protected]; [email protected]; [email protected]; [email protected]; [email protected]; [email protected]; [email protected]; [email protected]; [email protected]m; [email protected]; [email protected]; [email protected]; [email protected]; [email protected]; [email protected]

Secondary Papers: [email protected]; [email protected]; [email protected]; [email protected]; [email protected]; [email protected]; [email protected]; [email protected]; [email protected]; [email protected]; [email protected]; [email protected]; [email protected]; [email protected]; [email protected]; [email protected]; [email protected]; [email protected]; [email protected]; [email protected]; [email protected]; [email protected]; [email protected]; [email protected]; [email protected]; [email protected]; [email protected]; [email protected]; [email protected]; [email protected]; [email protected]; [email protected]; [email protected]; [email protected]; [email protected]; [email protected]; [email protected]; [email protected]; [email protected]; [email protected]; [email protected]; [email protected]; [email protected]; [email protected]; [email protected]; [email protected]; [email protected]; [email protected]; [email protected]; [email protected]; [email protected]; [email protected]; [email protected]; [email protected]; [email protected]; [email protected]; [email protected]; [email protected]; [email protected]; [email protected]; [email protected]; [email protected]; [email protected]; [email protected]; [email protected]; [email protected]; [email protected]; [email protected]; [email protected]; [email protected]; [email protected]; [email protected]; [email protected]; [email protected]; [email protected]; [email protected]; [email protected]; [email protected]; [email protected]; [email protected]; [email protected]; [email protected]; [email protected]; [email protected]; [email protected]; [email protected]; [email protected]; [email protected]; [email protected]; [email protected]; [email protected]; [email protected]; [email protected]; [email protected]; [email protected]; [email protected]; [email protected]; [email protected]; [email protected]; [email protected]; [email protected]; [email protected]; [email protected]; [email protected]; [email protected]; [email protected]; [email protected]; [email protected]; [email protected]; [email protected]; [email protected]; [email protected]
About Association of New Jersey Rifle & Pistol Clubs:The Association of New Jersey Rifle and Pistol Clubs, Inc. is the official NRA State Association in New Jersey. Our mission is to implement all of the programs and activities at the state level that the NRA does at the national level. This mission includes the following: To support and defend the constitutional rights of the people to keep and bear arms. To take immediate action against any legislation at the local, state and federal level that would infringe upon these rights. Visit: www.anjrpc.org
[email protected]