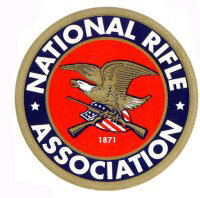 FAIRFAX, Va. –-(Ammoland.com)- The National Rifle Association's Civil Rights Defense Fund is pleased to announce that Delegate L. Scott Lingamfelter of Virginia will receive the Harlon B. Carter-George S. Knight Freedom Fund Award at a ceremony this March at NRA headquarters in Fairfax.
First elected to the House of Delegates in 2001, Lingamfelter was Chief Patron of the 2012 legislation that repealed Virginia's gun rationing (one-gun-a-month) law.
As Chairman of the Committee on Militia, Police & Public Safety, he consistently works to enhance public safety by assuring law-abiding citizens ability to acquire, possess and carry arms. He is also the founder and Co-Chair of the (joint) Legislative Sportsmen's Caucus, which focuses on hunting, fishing and shooting sports concerns.
A 28-year veteran of the United States Army, Lingamfelter served in several theaters and received numerous commendations including, but not limited to, the Defense Superior Service Medal, two Legions of Merit and the Southwest Asia Service Medal with three battle stars.
"We were most impressed with Delegate Lingamfelter's unwavering principles, proven expertise and genuine accomplishments," said Fund Chairman and NRA Director William H. Dailey. "The late George Knight, a retired Navy officer who served in World War II, would be proud to see this award presented to a combat veteran."
Established in 1989, the Carter-Knight Freedom Fund Award is the most prestigious honor bestowed by the NRA Civil Rights Defense Fund. Named for Harlon Carter, founding Director of the NRA's Institute for Legislative Action, and George Knight, founder of the Fund, it was created to honor those who demonstrate exemplary support for the constitutional and human right to keep and bear arms. Past recipients include U.S. Senator Ted Cruz, who received the award while serving as Solicitor General of Texas.
The NRA Civil Rights Defense Fund was established in 1978 to develop case law and scholarly research favorable to the Second Amendment. The successful result in the 2008 U.S. Supreme Court D.C. v. Heller case was due in large part to the intellectual and legal foundation provided by decades of support by the Fund.