Show politicians you mean business!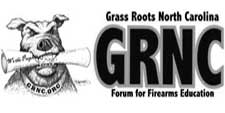 North Carolina –-(Ammoland.com)-Your gun rights are under siege! It is time to demonstrate to the world that you will no longer tolerate such attacks. GRNC is putting a rally under the office windows of legislators at the General Assembly on Feb. 5 2013 at 12:00 PM.
Yes, you will have to take time off from work, but it is crucial that we hold the rally at a time and place where politicians and the media can't ignore you!
When: Feb. 5 at 12:00 PM. Better yet, arrive early and make "Four Stops for Freedom" by dropping in on your state House Representative and Senator, plus the Speaker of the House and the President Pro Tem of the Senate. To help you do so, we will have a table set up by 10:00 AM at the rally site to help you identify your reps, provide maps of the office complex, and offer suggested talking points. To identify who your reps are, beforehand, go to:
http://www.ncga.state.nc.us/representation/WhoRepresentsMe.aspx
Where: The rally will be held at the Halifax Mall between the Legislative Building and the Legislative Office Building in Raleigh. The General Assembly is at 16 West Jones Street, Raleigh, NC 27601. The mall can be entered either by entering the front of the Legislative Building from Jones St. and going straight through it and out the back, or directly from Wilmington St.
Directions: http://www.ncga.state.nc.us/NCGAInfo/visitinglegcomplex.html
Map of legislative complex: http://www.ncga.state.nc.us/graphics/downtownmap.pdf
Parking map: http://grnc.org/second-amendment-freedom-rally
Speakers: Speakers confirmed thus far include WPTF conservative talk show host Bill LuMaye, GRNC president Paul Valone, Senator Jeff Tarte (R-Mecklenburg, ****), House Rules Chairman Tim Moore (R-Cleveland, ****), Representative Larry Pittman (R-Cabarrus, ****), and Ross Pilotte of Students for Concealed Carry on Campus.
Rally rules: Rally will be held RAIN or SHINE! Be prepared for both!
Firearms ARE NOT permitted on state property.
"Dress for the Press." Be professional in your dress and avoid inflammatory or racist remarks and inappropriate attire.
While at the event, please keep all sidewalks, entrances, and exits clear. Leave the grounds as you found them. Take your trash with you.
Visit legislators: Plan to arrive at 10:00 AM to allow time to visit your legislators and the speaker of the house. Stop by the GRNC table where we will have information on your legislators, contact information, and a list of the current GRNC issues.
Bring others: For additional details, go to: http://grnc.org/ where you can print rally fliers for distribution and find parking and other details. Please post rally fliers at gun clubs, shooting ranges, gun shops, and elsewhere. If possible, please RSVP by sending a message indicating how many will attend to: [email protected]
BE THERE!
About:
Grass Roots North Carolina/Forum for Firearms Education is a non-profit, all volunteer organization devoted to educating the public about trends which abridge the freedoms guaranteed by the Bill of Rights, and engaging in grass roots activism to preserve those freedoms. Formed in 1994 to conduct a highly successful rally for the Second Amendment, GRNC has gone on to conduct projects like "Remember in November: A Gun Owner's Guide to Voting," bringing concealed carry to North Carolina. Visit:www.grnc.org