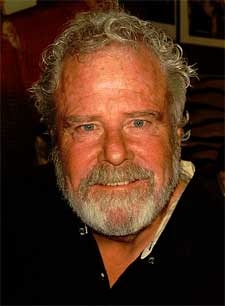 Grand Junction, Co. –-(Ammoland.com)- While it originally was designed for testing the recoil spring tensions on Model 1911 type pistols, the Spring Tester from Secure Firearm Products (SFP) can now easily be used with other pistols, revolvers, rifles and shotguns.
Unveiled at Shot Show 2013, and now in full production and shipping worldwide, the Spring Tester features a digital scale and several adapters that can be used to check the proper spring weight of a variety of critical firearm springs—recoil, main, striker, firing pin and many others.
It's truly a Universal Spring Tension Tester, and is made in the USA.

"The springs in your firearms are critical to the smooth operation of your gun, and in preventing jams and malfunctions," says David Surgi from SFP. "Springs are also expensive, and whether you are a competitive shooter or just an avid plinker, its important to be able to sort and organize all of them properly and know that when a spring needs replacing, that you are putting in the right one with the proper tension."
Easy to use, the Secure Firearm Products Spring Tester enables the user to insert the spring onto the bolt, insert it in the tube, attach the coupler and hook it to the scale. Simply pull down, and the proper compression reading is displayed. The tool is marked with a line at 1.625", which is the Mil-Spec compression length of the 1911 recoil spring. If you have other firearms and springs to test, simply do a little research on the compression length of those springs, and you can easily mark it on the tube.
"The Spring Tester from SFP gave me the ability to take a drawer full of recoil, main springs, firing pin springs and others, and easily identify their tension," says Dan Kidder, firearms shooting instructor and Managing Editor for Sportsman's News Magazine (Sportsman's Warehouse). "I no longer have to try to label springs or worry about them getting in the wrong spot. If you change out your firearms springs for different purposes, then this device is a must have!"
David Surgi from SFP and Andy Lightbody from Rocky Mountain Television/Productions demonstrate how the Spring Tester is easy to use and helps you organize all your firearm springs before your gun malfunctions.
For further information or for ordering, go the Secure Firearm Products website at www.securefirearmproducts.com .
Andy Lightbody is an outdoor writer and broadcaster, and owns Rocky Mountain Television/Productions. He is the former Senior Editor at Petersen's Hunting Magazine, and Editor of the Outdoor Book Division for Guns & Ammo Publications. He is a Field Editor for Sportsman's News Magazine; Contributor for AmmoLand.com, and other websites. Visit: www.rmtv.net