NY SAFE Act: From Death Knell To Grave Site at 1240FPS for NYS Youth Marksmanship Programs
By Alan Chwick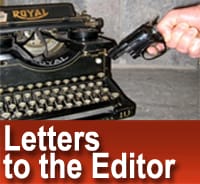 New York –-(Ammoland.com)-As I talked about in my previous Letter to the Editor, at Ammoland (Ammoland article, "NY SAFE Act: Collateral Damage Rings Death Knell for Youth Marksmanship Programs", June 11, 2013, the NY SAFE Act rang the death knell for NYs' Youth Marksmanship Programs.
Now, the inevitable has became reality – – YOUTH MARKSMANSHIP PROGRAMS IN NEW YORK STATE ARE DEAD!
Managing Coach of the Freeport Junior Club (FJC) (www.FreeportJuniorClub.org) we rely on donations and fund-raising, as does other programs such as 4-H, Boy Scouts, Future Farmers of America, JROTC, Conservation Programs, etc. to sustain our program. But most of all, we rely on manufacturers' generosity in their Youth Purchase Programs.
In past years, we have utilized the Youth Purchase Programs of gun, accessory and ammunition manufacturers. But, the NY SAFE Act has done us in! Not speaking for any other program, and looking at the prospects for the FJC only, without the ammo purchase programs, we are OUT OF BUSINESS.
Simple stated, a provision of the NY SAFE Act deals with the direct sales (Internet, mail order, face-to-face, etc.) of ammunition to private citizens. Under the law, all ammo sales require a NICS-type background check from a dealer.
The problem here, is that the Youth Purchase Programs, which supply ammo for youth programs at a highly discounted rate, are setup for direct delivery only, as this ammo is not to enter the retail supply chain. Going to an FFL for a background check would be placing the ammo in the retail supply chain.
On this issue, I contacted my NYS Senator Charles Fuschillo, who, by the way, voted "YEAH" on the NY SAFE Act. He, in turn, contacted the Governor's office, who, in turn, had Officer Kevin Bruin of the New York State Police call me. I put Officer Bruin in touch with Mr. Steve Miller, Executive Director of the Youth Shooting Sports Alliance (YSSA).
After all is said and done, Mr. Miller has informed me that this type of ammo exchange is deemed (by NYSP) to be a sale, and therefore within the scope of the NY SAFE Act, and thereby not permissible without a background check, as opposed to what I was informed prior (See: ibid).
THE DEATH KNELL JUST BECAME A FUNERAL MARCH FOR NYS YOUTH PROGRAMS! AND ALL NYS LEGISLATORS ARE INVITED.
The funeral is a money issue for Youth Programs. We currently fundraise 98% of our functioning funds, with the remainder coming from membership dues. Besides ammo, which is our largest expense, we need to supply targets (both paper & steel), target backers, repair and replace equipment, etc. Normally, these expenses cost about $7-8000 per year, with ammo costing $5000 or more (based upon our usage of 100-150,000 rounds per year).
Being that the NY SAFE Act will force us to now purchase ammunition from the normal retail supply chain, our ammo costs will rise by at least three times, to a whooping $15,000 or more. And considering that all of us are volunteers, there are very few NY youth programs that can spend the time needed to raise this kind of money, which will bring our yearly expenses to $17-18,000 or more.
The Governor of NYS and the New York State Legislature HAVE DESTROYED Youth Marksmanship programs, and the safety they teach, in NYS. My father always said that "nothing good comes when a legislature is in session."
Sincerely,
Alan Chwick, Managing Coach
Freeport Junior Program
www.FreeportJuniorClub.org