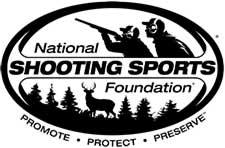 NEWTOWN, Conn –-(Ammoland.com)- Louisiana Gov. Bobby Jindal, last Wednesday, signed six favorable gun bills into law, including one advocated by NSSF requiring certain court records be sent to the National Instant Criminal Background Check System (NICS).
This state record transmission will occur when a state citizen is found guilty of certain criminal offenses or when a legal determination has been made that the individual is insane, has been involuntarily committed to an in-patient mental health facility, or lacks the mental capacity to stand trial.
The NSSF national FixNICS initiative is gaining traction. South Carolina has enacted legislation improving state participation, while action is pending New Jersey. FixNICS recognizes that a federal background check is only as good as the records in the database. That is why the firearms industry supports improving the current NICS system by increasing the number of prohibiting records states submit to the FBI databases, helping to prevent illegal transfers of firearms to those who are prohibited from owning firearms under current law. Including these missing records will help ensure more accurate and complete background checks.
States must improve the NICS database by submitting any and all records establishing an individual is a prohibited person, such as mental health records showing someone is an "adjudicated mental defective" or involuntarily committed to a mental institute, as well as records showing someone is the subject of a domestic violence protective order, a drug addict or subject to another prohibited category.
The firearms industry has a long record of supporting background checks. NSSF supported background checks prior to the passage in 1993 of the Brady Act that created a background check system and NICS in 1998. In light of calls from the Obama Administration and other gun control proponents to require background checks on private transfers, the existing background check system must be fixed before Congress even considers expanding background checks. About 86 percent of federally licensed firearms retailers oppose so-called "universal background checks," according to a recent national survey. Retailers have serious concerns about the potential negative effects on their businesses.
For more information on NSSF's FixNICS initiative, visit http://www.fixnics.org/factinfo.cfm.