Vogel takes top honors with the best overall match score.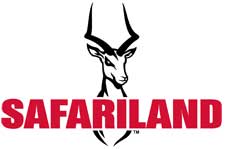 ONTARIO, California –-(Ammoland.com)- Safariland congratulates team member Robert Vogel, for winning the Stock Service Pistol (SSP) Division at the 2013 Carolina Cup for the third time.
Vogel dominated the entire match coming in with the fastest overall time of 192.41, defending his title from more than 350 competitors. Vogel took the title of Most Accurate and High Law Enforcement. Safariland also applauds Team Safariland member Bobby McGee who placed a high 6 th in the Enhanced Service Pistol (ESP) Division.
More than 350 competitors gathered at The Range from all over the country to compete in the Carolina Cup, one of the most recognized IDPA matches. This year, 16 stages with a round count of 200+ were designed to challenge competitors of all skill levels.
"Several stages of the match required us to come out of our holsters quickly and engage moving targets with minimal time and no room for error," said Vogel. "My Safariland holster allowed me to get a high positive grip on my gun and the Range Belt was rigid enough to keep my holster from moving. My Safariland gear allowed me to focus on the game and not the equipment."

"Robert joined Team Safariland last year and has been doing well this season. Both he and Bobby bring their experience and knowledge of shooting sports back to our Research & Development team providing necessary feedback to ensure our products meet the rigorous demands of the sport," said Scott Carnahan, Team Captain and Vice President, Equipment Category Marketing.
Vogel competes in IDPA competitions with the Safariland Model 5199 Open Top Concealment Belt Clip Holster with Detent, the Model 773 Single Magazine Holder mounted to a 744BL Belt Clip, and the Model 032 Range Belt.
About Safariland
Established in 1964, Safariland has earned worldwide renown and a leadership position in the industry for its technologically advanced holsters and other gear to the law enforcement, military, concealment and competitive sporting markets. Safariland holsters, belts and accessories provide users with high-quality tools to perform their jobs safely and effectively. Safariland is credited for developing the first Level III retention holster for the uniformed duty market. With a reputation for INNOVATION NOT IMITATION, the Safariland brand continues its position as the worldwide leader in retention holsters. Safariland is a part of The Safariland Group family of brands. For more information, visit www.safariland.com/dutygear.
About The Safariland Group
The Safariland Group is a premier global provider of trusted, innovative, high-quality law enforcement and security products for the public safety, military and outdoor recreation/personal protection markets. Offering many of the world's most recognizable names in these markets, principal brands include Safariland , ABA , Second Chance , Bianchi , Break Free and Mustang Survival . Forensics brands include Identicator and NIK . The Safariland Group's mission, Together, We Save Lives™, is inherent in the lifesaving products it delivers. The Safariland Group has its headquarters in Jacksonville, FL