By Jeremy S.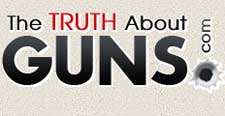 USA –-(Ammoland.com)-  New this year from Ceska zbrojovka Uhersky Brod (aka CZUB, aka CZ) is the polymer-framed, hammer-fired, full-sized P-09 Duty; big brother of the P-07.
Having owned and tinkered with many of CZ's pistol offerings, I had a good enough idea what to expect from the company to know I wanted to get my hands on a P-09 as soon as I could.
Really, who could refuse the ergos, the reliability, and the 19+1 capacity?
Let me just put it right up front here: this is a very good gun at a very competitive price . . .
In The Box:
It's 2013, or so I've been told, and apparently being competitive in the polymer pistol world these days means offering adjustable grip sizes. The P-09 delivers with Small, Medium, and Large interchangeable backstraps – one of the few main points other than size that differentiates it from the P-07. To further suit its owner's preferences, the P-09's Omega trigger system means the decocker can be easily swapped out for an included safety. While some hammer-fired guns have both or a single, combination control, I personally prefer the simplicity of this design. Either decock to carry the gun with the hammer down – good for a long, safely-heavy first trigger pull – or engage the safety and carry it cocked-and-locked ("condition 1").
Two 19-round magazines are included. Although the length is nearly the same as a standard CZ 75 mag, they hold two more rounds thanks to their double stack, rather than only staggered, design. CZ gets away with this because the polymer frame allows more room for a magazine while still being slim enough to fit comfortably in most hands. While a CZ 75 magazine will function perfectly well in a P-07, they're just a hair too short to lock into the P-09. The P-09 mags will, however, fit and function in the P-07. Owner's manual, factory test target, gun lock, slotted cleaning rod and cleaning brush are all in the plastic case as well.
The P-09 employs nice target-style, 3-dot sights that take advantage of the full length of the slide for a long sight radius. I found the dots to be..
Read the entire review at The Truth About Guns blog : http://tiny.cc/4gbn2w
About The Truth About Guns :
Robert Farago founded The Truth About Guns in February of 2010 to explore the ethics, morality, business, politics, culture, technology, practice, strategy, dangers and fun of guns. The TTAG team's been at it ever since. We've built the site on word-of-mouth, strong writing, and a no-holds-barred attitude. Visit:www.thetruthaboutguns.com