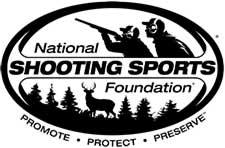 WASHINGTON, D.C. —-(Ammoland.com)- The 12th Annual Firearms Import/Export Conference gets under way today with a comprehensive agenda designed to help ensure that members of the firearms, ammunition, hunting and shooting sports industry stay informed of and in compliance with the extensive federal laws and regulations governing the import and export of their products.
The two-day conference is a joint presentation of the National Shooting Sports Foundation (NSSF) and the FAIR Trade Group, and is being held at the Renaissance Washington, D.C. Downtown Hotel.
The conference agenda includes presentations on key topics including: Updates from the Firearms and Explosives Services Division, Import Branch of the Bureau of Alcohol, Tobacco, Firearms and Explosives (ATF); eForms; International Import Certificates; Voluntary Disclosures, ITAR, U.N. Arms Trade Treaty; Export Control Reform; USML-CCL transition plan, DDTC Firearms and Ammunition New Guidelines; changes in regulation and DDTC's new proposed brokering rule.
Luncheon keynote speaker is Robert S. Kovac, recently retired managing director, Directorate of Defense Trade Controls, U.S. Department of State, who will address the status of Export Control Reform and what may lie ahead.
"With Export Control Reform moving forward this year and its effect not yet clear regarding the import and export of firearms and ammunition and related materials, this conference is more important than ever for our industry," said Lawrence G. Keane, NSSF senior vice president and general counsel.

"This conference is designed not only to help members of our industry comply with the import/export laws and regulations, but to assist them so that can successfully grow their businesses."
In addition to the major presenters, also sponsoring the conference are A.N. Deringer, Austin Sheridan/Apex, Export Practioneer, the Ratner Prestia intellectual property law firm and TLR Logistics.
About NSSF
The National Shooting Sports Foundation is the trade association for the firearms industry. Its mission is to promote, protect and preserve hunting and the shooting sports. Formed in 1961, NSSF has a membership of more than 8,000 manufacturers, distributors, firearms retailers, shooting ranges, sportsmen's organizations and publishers. For more information, log on to www.nssf.org.