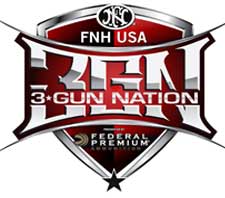 USA –-(Ammoland.com)- With the success and popularity of the 3-Gun Nation E-Magazine, 3-Gun Nation (3GN) is now offering its once digital-only publication in print.
Now readers can have 3-Gun Nation Magazine delivered to their front door at an economical cost.
3-Gun Nation Magazine is offered for $40 per year, which includes six issues printed on high-quality materials and stock.
"At six issues per year, we wanted to produce a magazine that had a premium look and feel," said 3-Gun Nation Vice President Chad Adams. "When it arrives in the mail, we want the readers to have something that's of top-notch quality."
While 3-Gun Nation Magazine appeals to 3-gun competitors, it also offers rich content that can be applied to anyone with an interest in firearms and shooting. If you want to build upon your shooting skills or gun knowledge—or take it a step further and begin competing in 3-gun—then 3-Gun Nation Magazine has something for you.
Each issue will be filled with premium content for both the avid 3-Gunner or casual observer. Readers can expect feature articles and training advice from top 3-Gun pro's, the latest on gear and equipment for the game, updates from the 3-Gun Nation Tour and much more.
3-Gun Nation Magazine is also available as a bundled package with a 3GN Club Series membership. For an extra $5 readers can shoot at their local 3GN Club for 3GN points and a chance to win prizes—as well as gain full online access to the 3-Gun Nation member services website.
If you are a shooter and you want to shoot better, more accurately and more often, 3-Gun Nation Magazine will help you in that mission. To sign up today visit www.3GunNation/subscribe.