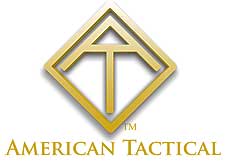 ROCHESTER, NY – -(Ammoland.com)- American Tactical Imports is proud to announce their decision to relocate to Summerville, SC.
ATI will immediately begin the relocation process from Rochester, NY to Summerville, SC beginning in November of 2013.
As one of the gun industry's top importers of firearms and firearm related accessories, ATI's decision to relocate is two-fold. ATI believes it is imperative that a firearms importer and manufacturer do business within a state that is friendly to the second amendment rights of the people.
It is also important that ATI be close to the port-of-entry into the country for several of their imported products. The relocation to South Carolina ensures that both of these factors are met.
"This move to South Carolina will help ensure a solid foundation for our company," says Tony DiChario, President and Founder of American Tactical Imports. "The relocation process will be smooth and we have ensured that the process will not affect customer service, product distribution or any other segment of our business. The people of South Carolina have welcomed ATI with open arms and we are excited about making our new corporate home there."
ATI's relocation is also a boost for the state of South Carolina.
"Today's announcement is another testament that South Carolina is a destination for job-creating investments," said South Carolina Gov. Nikki Haley. "We celebrate American Tactical Imports' decision to invest $2.7 million and create 117 new jobs in Dorchester County."
ATI is one of the nation's top importers of firearms and firearm related products. Having created a unique channel of distribution, ATI has quickly become a single-source distribution provider for many manufacturers across the world. From its signature German Sports Guns (GSG) family of products, accessory lines like Drago Gear® and manufacturing its own line of ATI AR-15 complete rifles and components, ATI continues to be a leader in the industry.
For more information and to see the full lineup of American Tactical Imports products, please visit www.americantactical.us