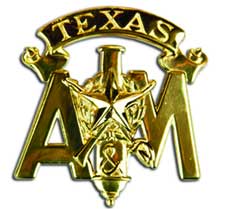 COLLEGE STATION, Texas –-(Ammoland.com)- The Corps of Cadets Marksmanship Unit (CCMU), at Texas A&M University, competed in the 12th Annual Pecos Run-N-Gun on Saturday, September 21st and the four CCMU cadets placed 5th, 9th, 15th & 29th in a field of over 100 competitors.
Order of finish of CCMU cadets: 5th Place Overall, Cadet Zach Williams '16 of Weatherford, Texas; 9th Place Overall, Assistant Coach Jordan Walker '13 of Buna, Texas; 15th Place Overall, CCMU Commander, Cadet Tyler Toppenberg '15 of Moore, Oklahoma; 29th Place Overall, Cadet Bryan Bonnette '16 of Weatherford, Texas.
In addition to shooting well, the CCMU cadets finished in the top 10% of match participants in total run time. Cadet Williams had the second fastest run time in the match, Cadet Toppenberg, the 8th fastest. These four cadets dedicated the summer to developing their shooting skills and also preparing physically, particularly over the last 60 days prior to the match, for the seven mile cross country portion of this event through barren West Texas terrain. The course is not marked and there are no trails, only flags in the distance marking the next objective.
In its 12th year, the Pecos Run-N-Gun is one of the oldest matches of its kind. Many participants are local, state and federal tactical police officers along with many current and former members of the US military. Participants are required to carry all weapons (rifle & pistol), all ammo, magazines, personal equipment and water that they will require to complete the seven mile course and the shooting challenges at each of its six shooting locations. Target distances for rifle and pistol range from 7-300 yards. Overall score is a combination of run time over the course and shooting accuracy and speed.
For CCMU cadets to excel in this match, against this level of competition in only their second trip to Pecos, is a credit to the months of hard work each cadet devoted to physical preparation and marksmanship training. The CCMU is also very grateful to the following sponsors for their support of this team win: Horus Vision Optics, STI, Glock, LaRue Tactical, and the newest team sponsor providing cutting edge camo uniforms and caps, Kryptek.
The CCMU was officially formed in December of 2011, but today's squad represents the latest in over 100 years of history of marksmanship teams competing for the Corps of Cadets at Texas A&M. The CCMU fields competitors in the action pistol sports, steel pistol sports, 3-gun, highpower and international trap and skeet. Team members are drawn exclusively from the 2,200 men and women of the Corps of Cadets who are all undergraduates at Texas A&M.
Scholarships and in-state tuition are also available for CCMU cadets.
For more information on the Corps of Cadets at Texas A&M University, visit http://corps.tamu.edu/. For information on the Corps of Cadets Marksmanship Unit visit www.cocmu.com or follow the team on Facebook.