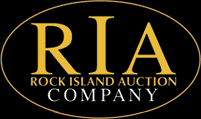 Rock Island, IL –-(Ammoland.com)- Rock Island Auction Company will again be attending the Dallas Safari Club Convention & Sporting Expo this year!
It's a great chance to show off the high end sporting arms, safari grade rifles, and beautiful cased shotguns that our consignors trust us with each and every auction. We will be manning tables 1525 – 1629 and can't wait to meet a lot of new collector friends in Dallas again this year. This is a fantastic event!
The very next week, we'll be attending the Antique Arms Show in Las Vegas to display some of the high condition antiques, beloved Winchesters, and sought after Colts that collectors can't wait to get their hands on. Come find us at Section D, Row D, Tables 1-10! We'll be buying outright and taking consignments throughout this very popular event.
Before and after each of these two different and very popular events, RIAC will be on the road picking up consignments. So if you're thinking of consigning and live anywhere between Rock Island and Dallas, Dallas and Las Vegas, or Las Vegas and Rock Island be sure to give us a call as soon as possible! We are happy to pick up large consignments when on the road and we may be able to come get yours.
Simply give us a call at 1-800-238-8022 or email us at [email protected] to see if we can add you to our route. Don't wait too long as we already have several stops planned and our available time is growing short!
About:
Rock Island Auction Company has been solely owned and operated by Patrick Hogan. This company was conceived on the idea that both the sellers and buyers should be completely informed and provided a professional venue for a true auction. After working with two other auction companies, Mr. Hogan began Rock Island Auction in 1993. Rock Island Auction Company has grown to be one of the top firearms auction houses in the nation. Under Mr. Hogan's guidance the company has experienced growth each and every year; and he is the first to say it is his staff's hard work and determination that have yielded such results. Visit: www.rockislandauction.com