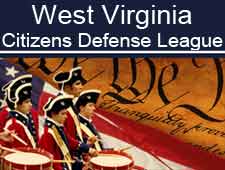 Charleston, WV –-(Ammoland.com)- On Tuesday, December 17, 2013 the West Virginia Citizens Defense League has filed for an injunction against the City of Charleston in the Kanawha County Circuit Court.
Charleston has continued to enforce multiple city ordinances which are in clear violation of state law governing Home Rule cities, made effective July 1 of this year.
Under the state law, Charleston's firearms ordinances are rendered null and void as a condition of participation in the Home Rule Pilot Program.
"The WVCDL is not seeking financial damages; only injunctive relief," said WVCDL President, Keith Morgan.

"Charleston is operating in clear violation of state law by continuing to operate their unconstitutional gun registry, and enforcing other city ordinances in blatant opposition of the will of the West Virginia Legislature and the people of West Virginia. Mayor Jones is not above the law. This needs to stop."
Extensive Media Coverage
Thus far, we've seen the following West Virginia media stories on the suit:
Gazette story (Print version ran front page, above the fold)
Daily Mail story
PBS story (From AP wire)
No one can deny the WVCDL is fighting any way we can to defend and advance our rights.
Stay Tuned
You'll want to stay tuned to your email, Facebook, and twitter over the coming months. Last session, there was a flurry of relevant messages going out over all of these mediums. The WVCDL will use every tool at it's disposal to assist us in the fight. During last year's session, we had multiple calls for activism from our membership. This may have been requests for emails to your elected officials, requests for calls, and even requests for your physical presence. The effect on the legislature was astounding.
It is YOUR willingness to engage in this fight that makes the difference. Without you, our membership and supporters, the WVCDL is nothing. It is not the leadership of this organization that has the power to recover our rights. It is you. If you personally become and remain engaged in this fight, we all win.
More Reason for Lobby Day
Cabelas in Charleston has agreed to allow the WVCDL to host a membership drive in its store during the weekend leading up to Lobby Day. They will be providing discount coupons to any WVCDL member that shows. So feel free to drop by our table, and if you like, help us spread the word. And be sure to show Cabelas some thanks for letting us do a membership drive inside their store.
Legislative Work / Lobby Day
The 2014 session is coming, and the WVCDL has been working with legislators on our agenda since August. We have high hopes for this session, and have spoken with some key legislators. We will continue to do so as the session approaches.
It is absolutely critical that you mark your calendars. Take time off work if necessary. If we could, the WVCDL would make Lobby Day mandatory. This is our show of force in the WV Legislature. If you're a supporter, but not a paid member, show up on lobby day wearing a plain black t-shirt. We *must* absolutely PACK the galleries with black shirts.
Lobby day is February 17th at 9AM. Be there with us!
Food for Thought
(This will be a running footnote for a while)
I have personal friends in Colorado who five years ago, would never have believed draconian gun bans could ever happen to them.
Think about that.
About:
The West Virginia Citizens Defense League (WVCDL) is a nonpartisan, nonprofit, all-volunteer, grassroots organization of concerned West Virginians who support our individual right to keep and bear arms for defense of self, family, home and state, and for lawful hunting and recreational use, as protected by the state constitution and the Second Amendment of the United States Constitution. Visit: www.wvcdl.org