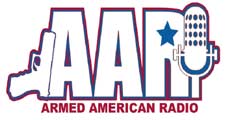 Atlanta GA –-(Ammoland.com)- Mark Walters welcomes Townhall News Editor, Fox News Contributor and NY Times Best Selling Author, Katie Pavlich to Armed American Radio THIS Sunday 1-26-2014
Armed American Radio host Mark Walters together with Fox News Contributor and Townhall News Editor Katie Pavlich discuss the continued attacks against the right to bear arms.
Host Mark Walters said, "Katie Pavlich is a huge voice for freedom with a gigantic audience on Fox News, Hot Air, Townhall.com and Townhall Magazine. She brings her incredible insight and quick wit to AAR this weekend. I'm thrilled to welcome Katie's voice of reason back to Armed American Radio this week!"
In addition to Katie, Mark welcomes Gun Owners of America Executive Director Larry Pratt for an all-star lineup THIS Sunday!
Armed American Radio is distributed by Salem Radio Network and heard every Sunday 8-11p ET, 5-8p PT
Mark Walters is represented by Eclectic Media Productions
Website: mediaproductions.tv
For more information about Mark Walters, please visit: www.srnonline.com and www.armedamericanradio.com
Mark Walters
Host
Armed American Radio is syndicated on the Salem Radio Network. For media kit information, please visit www.srnonline.com/talk/talk-walters.shtml
About:
Armed American Radio is the most free-thinking, politically incorrect radio station in the U.S.A. We discuss liberty, self-defense, weapons, family, friends, and life. Visit: www.Armedamericanradio.org