By Rick Ector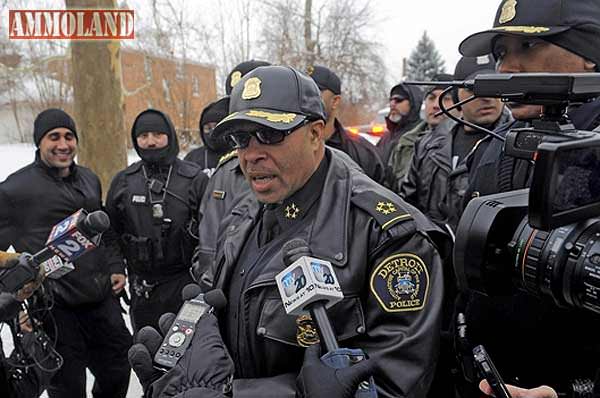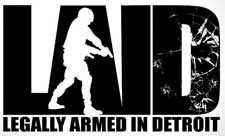 Detroit, Michigan – -(Ammoland.com)- Shortly after being installed this past July, as the seventh (7th) person in the last eleven (11) years to assume the reins over the Detroit Police Department (DPD), Chief James Craig has wasted little time in sharing his controversial views about law-abiding citizens legally carrying concealed pistols.
In short, he has stunned the local and national media outlets with his surprisingly pro-gun stance and it appears – at this juncture – that local Detroit residents are taking heed of his words. Daring to defend themselves against violent predators.
Detroit Police Department Chief Craig's Unconventional Stance on Guns
On December 19th of last year, Craig appeared on a local broadcast – the Paul W. Smith Show – and made the following statement;
"There's a number of [Concealed Pistol License (CPL)] holders running around the city of Detroit. I think it acts as a deterrent. Good Americans with CPLs translates into crime reduction. I learned that real quick in the state of Maine."

Then a couple of weeks later at a press conference held at DPD Headquarters, Craig was quoted as saying, "If more citizens were armed, criminals would think twice about attacking them."
As a consequence of his aforementioned statements, Craig has made several national TV appearances to share his pro-carry views, which contradict those of other big city police chiefs across the country. One explanation for Craig's ability to speak out is that he does not directly report to a big city mayor, which are usually anti-gun. Detroit is currently in the midst of a bankruptcy reorganization which has Craig reporting to a state of Michigan's appointed Emergency Financial Manager.
Citizens Taking Up Arms Against Violent Predators Spikes
This past Monday night – Feb. 17th 2014 – a Detroit mom was forced to defend her family and her home against three armed intruders. The bad guys kicked in a door and rushed inside the residence, despite being told by the home owner that she was armed and was willing to defend her family. Incredulously, the attackers responded by telling her "No, you don't" and came inside anyway. The mom discharged her Hi-Point Carbine Rifle and after a second round of fire the invaders quickly vacated the premises.
The entire incident was captured on video and instantly went viral nation-wide. The three suspects were quickly apprehended by Detroit Police. As a consequence, DPD Chief Craig discussed the case this past Friday on the "Nancy Grace Show" and has also been tentatively booked to speak about the incident on "Dateline NBC." Nobody has ever accused Craig of being camera-shy.
In addition, two predators predators broke into a man's home in the wee hours this past Saturday (Feb. 22nd 2014) morning. In this incident, one of the bad guys attempted to strike the home owner with a tire iron. Luckily, the home owner evaded injury long enough to shoot both invaders with his firearm. One suspect died at the scene via a gun shot would to the chest. The other assailant was hit in an undisclosed location but managed to evade capture.
Further still, yet another Detroit resident was forced to defend herself with her firearm on the same day. In this incident, a woman returned home and after parking her vehicle in her garage, she was suddenly approached by two men in her driveway. One of the men produced a firearm and pointed it at her head in an attempted carjacking. The victim was able to successfully draw and discharge her handgun. One of her attackers was killed at the scene and the accomplice is still at large.
In just one week in the city of Detroit, there were three armed citizen self defense shootings, which resulted in three arrests, no physical injuries to the victims, and the deaths of two very violent and dangerous predators.
In all, it has been a great week for "Good Americans With Guns." In addition, Chief Craig will continue to beat the drum for an armed local citizenry. With any luck, more Detroit residents will heed the call and become legally armed in Detroit.
About The Author
Rick Ector is a National Rifle Association credentialed Firearms Trainer, who provides Michigan CCW Class training in Detroit for students at his firearms school – Rick's Firearm Academy of Detroit.
Ector is a recognized expert in firearm safety and has been featured extensively in the national and local media: Associated Press, NRAnews, Gun Digest, The Politics Daily, Fox News Detroit, The Detroit News, Lock-N-Load Radio, WGPR and the UrbanShooterPodcast.