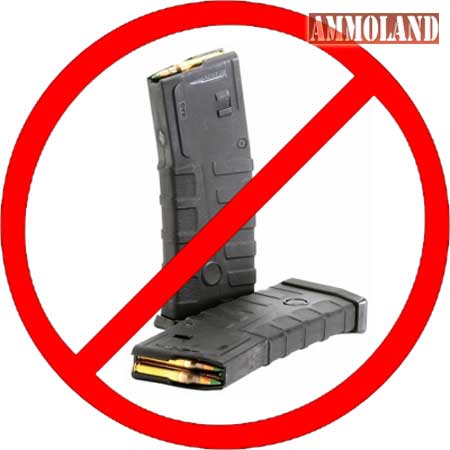 Colorado –-(Ammoland.com)-  On Monday, February 10th, the Colorado House State, Veterans and Military Affairs Committee will consider HB 14-1151, sponsored by Representatives Chris Holbert and Lori Saine.
This bill will repeal the draconian magazine ban of 2013, which limits magazine capacity to 15 rounds.
Please make sure that you are there to show your support for the Second Amendment at the committee hearing. The hearing will be at the Colorado State Capitol (200 E. Colfax Ave., Denver, CO 80203), Old Supreme Court Chambers, at 1:30 p.m.
It's very important that gun owners turn out for the hearing in large numbers. If gun owners don't show up, it will only embolden the left.
While it may be a tough fight with the current makeup of the legislature, remember that the politicians aren't going to listen to us until we MAKE them listen.
Contact the committee and tell them to vote YES on HB 14-1151, and that government has no business telling Coloradans how many rounds they can have in their magazines to defend themselves and their families.
Rep. Su Ryden (Chair) – District 36
Phone: 303-866-2942
E-mail: [email protected]co.us
Rep. Joe Salazar (Vice-Chair) – District 31
Phone: 303-866-2918
E-mail: joseph.salazar.house@state.co.us
Rep. Kathleen Conti – District 38
Phone: 303-866-2953
E-mail: kathleen.conti.house@state.co.us
Rep. Tim Dore – District 64
Phone: 303-866-2398
E-mail: [email protected]
Rep. Mike Foote – District 12
Phone: 303-866-2920
E-mail: mike.foote.house@state.co.us
Rep. Steve Humphrey – District 48
Phone: 303-866-2943
E-mail: [email protected]com
Rep. Jeanne Labuda – District 1
Phone: 303-866-2966
E-mail: jeanne.labuda.house@state.co.us
Rep. Jovan Melton – District 41
Phone: 303-866-2919
E-mail: jovan.melton.house@state.co.us
Rep. Dominick Moreno – District 32
Phone: 303-866-2964
E-mail: [email protected]co.us
Rep. Dan Nordberg – District 14
Phone: 303-866-2965
E-mail: dan.nordberg.house@state.co.us
Rep. Angela Williams – District 7
Phone: 303-866-2909
E-mail: [email protected]co.us
Thank you for your loyal and steadfast defense of our Second Amendment rights.
For Freedom,
Dudley Brown
Executive Director
About:
Based in Colorado, Rocky Mountain Gun Owners is Colorado's largest state-based gun lobby. It is a group solely dedicated to the Second Amendment of the U.S. Constitution. Our strategy is simple: don't give an inch. Visit: www.rmgo.org