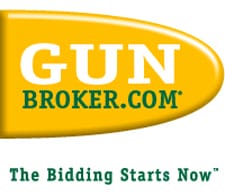 Las Vegas, NV--(Ammoland.com)- Riding a wave of firearm purchasing enthusiasm that spans demographic, political, and gender lines, GunBroker.com announced that it has sold $3 billion dollars of merchandise cumulatively since its founding in 1999.
"Gun buying and selling continues to flourish at an astonishing rate," said Steve Urvan, the CEO of GunBroker.com, in a Las Vegas celebration co-hosted by the National Shooting Sports Foundation's CEO and President Steve Sanetti at the annual SHOT Show. GunBroker.com sold another billion dollars of merchandise in the last 13 months.
According to Urvan, his company now handles a substantial share of all gun sales in the multi-billion dollar firearms industry, and the popularity of online auctions continues to garner off-the-charts sales growth.
Gun sales in 2013 rose as much as 150% and recreational gun ownership is also rising, spurred on by popular shows like "Duck Dynasty," "Top Shot" on The History Channel and "3 Gun Nation" on the Sportsman Channel. In the last decade, background checks performed have doubled to more than 21 million, according to gun industry reports.
GunBroker.com acts as a clearinghouse for guns shops, pawn shops and other gun sellers to sell their inventory to a massive audience of retail consumers. GunBroker.com attracts over 5.5 million unique visitors a month, making it one of the top 400 websites in the world, and a major barometer and resource in the firearm and hunting markets.
Anyone who is legally allowed to own a firearm can buy or sell on the GunBroker.com web site. All purchased must be fulfilled though a local dealer in accordance with federal, state and local laws. For details visit www.GunBroker.com.
About GunBroker.com
GunBroker.com is the world's largest gun auction website. Launched in 1999, GunBroker.com is an informative, secure and safe way to buy and sell firearms, ammunition and hunting/shooting gear online. GunBroker.com promotes responsible ownership of guns and firearms. Aside from merchandise bearing its logo, GunBroker.com sells none of the items listed on its website. Third-party sellers list items on the site and Federal and state laws govern the sale of firearms and other restricted items. Ownership policies and regulations are followed using licensed firearms dealers as transfer agents.