Baudette, MN  (AmmoLand.com)  Lake of the Woods Tourism announces a charity event in conjunction with Walleye Master Charity to benefit disabled veterans and their families.  "Pay It Forward" fishing extravaganza and WalleyeFest celebration will take place at Lake of the Woods and in Baudette, MN August 21 – 24, 2014.
Disabled veterans will have the opportunity to enjoy The Walleye Capital of the World in comfort and style.  Veterans will stay for three nights and fish for two days at premier area resorts utilizing their facilities, charter boats and Coast Guard Licensed Captains.  All lodging, fishing and meals will be included as well as community events and entertainment each day and night.
Two worthy organizations chosen to work with and benefit from this event this year are Midwest Outdoors Unlimited and Fishing For Life.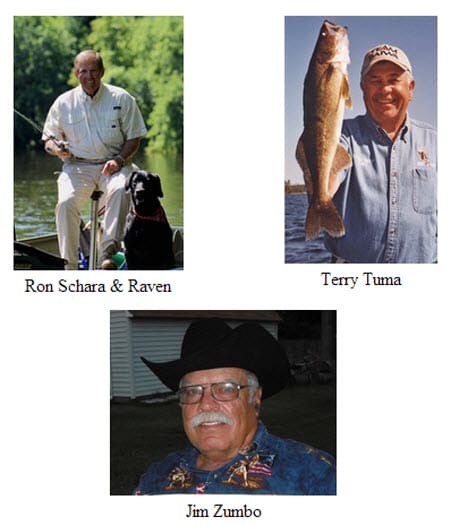 A number of celebrities and media plan on being part of the event including Ron Schara, Terry Tuma, and Jim Zumbo of The Outdoor Channel, just to name a few.  In addition, a variety of national outdoor media will be present for the events.
"Lake of the Woods resorts, businesses and the community have really done a nice job partnering with charities and enabling disadvantaged people the opportunity to experience some world class fishing and what we know of as God's Country," explains Joe Henry, Executive Director of Lake of the Woods Tourism.

"The 'Pay It Forward' and WalleyeFest events in August are a nice way to carry on this tradition.   This event will generate a lot of positives for some great charities, our sponsors and certainly the entire Lake of the Woods community."
August fishing at Lake of the Woods is famous for good numbers of walleye as well as trophy walleyes.  In addition to fishing, the area will be hosting a variety of activities including crazy days, farmer's market, kid's activities, live music and special events.
Sponsorship opportunities are still available.  For more information, contact Joe Henry, Executive Director of Lake of the Woods Tourism at 320-260-7727 or by email at [email protected]
For more details on "Pay It Forward" or Lake of the Woods, contact Lake of the Woods Tourism at www.LakeoftheWoodsMN.com or by calling 1-800-382-FISH (3474).