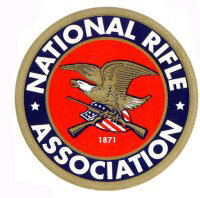 FAIRFAX, Va. –-(Ammoland.com)- This week, NRA filed a brief in the United States Court of Appeals for the Second Circuit.
The brief supports the American Civil Liberties Union's request for reversal of a decision by the U.S. District Court for the Southern District of New York that upheld the National Security Agency's data collection program.
We previously reported on the lower court case in an article available here.
That article contains a more detailed description of NRA's arguments, but they generally make two major points.
First, that the NSA's mass data collection violates the First Amendment's freedom of association protection because individuals will be chilled from joining certain groups – like NRA – that have been the target of hostility by others, including certain public officials, and identify their members' private social, political, or religious beliefs to the government.
The second line of argument focuses on how the data collection programs could undermine privacy protections in federal law that prohibit creating a registry of firearms or firearm owners.
Much of the government's arguments have focused on the fact that the surveillance program only collects metadata and that the content of communications still remain private.  However, a recent study by two graduate students at Stanford University shows how much private information can be gleaned about an individual from even a small amount of metadata.  The study collected telephone metadata on volunteers over a period of just a few months.  The authors hypothesized that they would not be able to identify any specific information about the participants because of the small amount of data collected, but as they put it:
"We were wrong.  We found that phone metadata is unambiguously sensitive, even in a small population and over a short time window. We were able to infer medical conditions, firearm ownership, and more, using solely phone metadata."
On the specific issue of firearm ownership, the authors of the study determined that one of the volunteers likely was interested in firearms and specifically in AR-15 pattern rifles.  This information was then confirmed to be true by the study participant.  This type of information is particularly sensitive at a time when some government officials at both the state and federal levels are showing increasing hostility towards individual gun ownership and when interest in a particular type of firearm may bring an individual under close governmental scrutiny because of that firearm's disfavored status.
NRA will continue to support this case and others that serve to protect the privacy interests of gun owners and will keep you informed of further developments on this issue.
About:Established in 1871, the National Rifle Association is America's oldest civil rights and sportsmen's group. Nearly five million members strong, NRA continues to uphold the Second Amendment and remains the nation's leader in firearm education and training for law-abiding gun owners, law enforcement and the armed services.Visit: www.nra.org