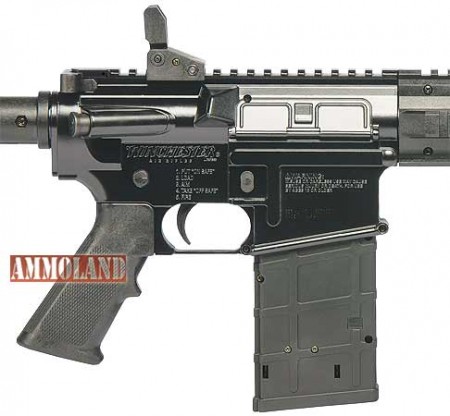 Rogers, Arkansas – -(Ammoland.com)- If your favorite firearm is a modern sporting rifle then the semi-automatic, dual-ammo, Winchester Air Rifle MP4 is certain to become your favorite airgun.
With a metal receiver and composite collapsible stock, the MPR weighs in at 5.8 lbs. The removable clip houses two standard 12-gram CO2 cylinders and a 16-round reversible rotary magazine which holds 8 rounds of BBs or .177 cal. pellets – or any combination.
Get on target with the fold-down front sight and fold-down adjustable rear sight or mount your choice of optics to the integral rail system (on all four sides) with extended top rail. Up to 700 fps velocity. Manual safety.
Winchester Air Rifles, Air Pistols, ammo, optics and targets may be viewed at www.winchesterairrifles.com Winchester is a registered trademark used under license by Daisy Outdoor Products.
Length: 46.5"
Weight: 5.8 lbs.
MSRP $199.99