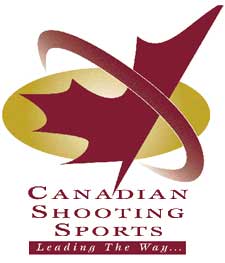 Canada – -(Ammoland.com)- A responsible gun owner has intercepted a letter dated March 17, 2014 signed by Wendy Cukier, President of the Coalition for Gun Control, entitled, "The gun lobby does not speak for me!"
That's the truth – but one of very few true statements in Ms. Cukier's letter. The Coalition must be broke, but we're never sure because this anti-gun lobby group is not required to open its books publicly.
The four-page letter exudes the usual hysterical fiction that fools some gullible gun-haters' into opening their wallets. Chief among Ms. Cukier's twaddle is the shop-worn claim of the "deep influence the American National Rifle Association (NRA) has in Canada. The NRA is the most powerful lobby in the world. Its efforts span the globe but it has been particularly active in Canada."
As Ms. Cukier's nose grows ever longer, she conveniently avoids noting that the NRA's own charter prohibits the mammoth organization from using its resources to promote responsible firearms ownership outside of the United States. Even the CBC's National News breathlessly told the nation in September 2010 that the NRA was infiltrating Canada's Parliament through its connection, the Canadian Shooting Sports Association (CSSA).
It's almost amusing when the anti-gun propaganda machine uses the theatre of fear to raise cash from the wilfully ignorant. They deserve each other.
As we have explained many times for the record, both the Canadian Shooting Sports Association and our affiliate Canadian Institute for Legislative Action are indeed friends of the NRA. We have much in common, but swapping political spit is not one of them. Nor has money ever flowed (or even trickled) between the organizations. There is much that the CSSA and the NRA learn from one another, but there is no transfer of influence over national policy. When two neighbours have coffee on the deck, sometimes it's just coffee on the deck.
The Coalition letter tries to stir the political pot by telling prospective donors that CSSA members sit on the Public Safety Minister's Firearms Advisory Committee. That's true. (But sadly, the government would rather switch than fight the optics. It replaced some of the CSSA committee appointments with high-ranking police officers as advisers to the minister. The CSSA still sits on the committee, but if this were a tennis game, the referee would surely announce: Point – Cukier.)
The letter also grouses, "Since 2006, CSSA President Steven Torino has been the sole civil society representative on the official delegation for any international conference where arms are discussed." Ms. Cukier fails to mention that president Torino was invited to opine on gun issues by previous Liberal governments, too. And why not? He's recognized as one of Canada's leading authorities on firearms issues.
This might be our favourite part of Ms. Cukier's letter:
"Canada used to be a world leader in arms control. Canadians used to be able to look at their record with pride, knowing that our gun control laws were helping make it harder – not easier – for dangerous individuals to gain access to guns. But piece by piece, our protections are being dismantled. And the gun lobby has made it clear that this is only the beginning. That is why we are asking you to please renew your membership today. Our work depends on donations and your generosity."
It seems the CSSA is the Coalition's personal boogeyman to put some beans in its bank account. In this we take some pride. Ms. Cukier has kindly affirmed that we are fulfilling our mandate. She points out that the so-called gun lobby is warning that "this is only the beginning" in the quest for fair laws for responsible firearms owners. The CSSA is indeed working with the federal government to reduce useless gun control laws, but her reference to "dangerous individuals" we are allegedly assisting is a transparent attempt to raise cash through fear.
Coalition for Gun Control donors will never know where their money went. While the CSSA hosts Annual General Meetings to account for its expenditures, the Cukier group is apparently not accountable to members. It seems the Coalition has no members or board structure. Her letter asks, "please renew your membership today" but the Coalition website has no membership page and the query "membership" in the website search engine resulted in "No posts found." It appears Ms. Cukier is not selling memberships – she is begging for donations that won't be accountable to members because they don't exist.
Another website search for "board of directors" shows a trend – "No posts found." If we are wrong about the Coalition's membership and board status, Ms. Cukier, please do correct us and explain how donations are processed. And, please remember to share that information with Revenue Canada.
Talk is cheap in anti-gun circles, but it's unlikely the same could be said for the Coalition's anti-gun lobbyists, one of whom is a former Ontario attorney general and Harvard-trained lawyer. Despite those qualifications, Michael Bryant remains one of the most ill-prepared and ill-informed talking heads in the Canadian lobbying industry. Is he the recipient of some of the donations sent into the Coalition from its phantom members? We may never know.
The Coalition claims some 300 organizations support their anti-gun quest from disciplines that include crime and injury prevention, health, women's safety, victims' rights, policing and others. Could it be that many of these so-called support groups would be surprised to see their name on the Coalition's list? Rest assured that most of these orgs glean 100 percent of their firearms knowledge from what they read in biased anti-gun media reports.
It seems most of the Coalition's accountability information remains behind the organization's carefully drawn drapes and will remain a deep, dark secret. It begs a question for anti-gun Canadians – do you still feeling like donating?
About:
The CSSA is the voice of the sport shooter and firearms enthusiast in Canada. Our national membership supports and promotes Canada's firearms heritage, traditional target shooting competition, modern action shooting sports, hunting, and archery. We support and sponsor competitions and youth programs that promote these Canadian heritage activities. Website www.cdnshootingsports.org