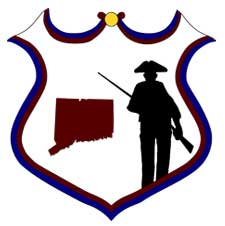 Torrington CT –-(Ammoland.com)-  In keeping with Connecticut Carry's three main pillars (Education, Transparency and Legal Defense), Connecticut Carry has made a significant investment into clarifying certain parts of PA 13-3 and PA 13-220 which, until now, have been both frequent sources of questions as well as areas where we believe we can help the most people avoid criminal penalties due to these laws.
Through Connecticut Carry Counsel Attorney Rachel M. Baird of Torrington, we have sent a petition for Declaratory ruling on two main topics to the Department of Emergency Services and Public Protection:
1) Whether the 2013 Gun Ban prohibits the modification of an 'Assault Weapon' once it is registered to include more 'Assault Weapon' features.
2) Whether the 2013 Gun Ban, through the amendments in PA 13-220 grandfathered a whole class of assault weapons defined since 2001.
These questions are just the tip of the iceberg, but they form a constructive foundation for the legal education and defense that Connecticut Carry will be offering its members.
As these efforts are not inexpensive, Connecticut Carry has set up an independent fund for this effort, as well as future opinions and rulings regarding the 2013 Gun Ban. All donations to this fund will be used for the sole purpose of obtaining opinions and rulings with regards to the 2013 Gun Ban.
Follow the link to contribute to this work and read our current petition for declaratory ruling:
http://ctcarry.com/GunBan/OpinionsRulings
About Connecticut Carry:
Connecticut Carry is a non-partisan, grassroots, non-profit organization devoted to educating Connecticut to our rights in Connecticut. Visit: www.ctcarry.com