Knife Rights Leading Knife Community Coalition Letter Effort.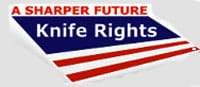 Gilbert, AZ –-(Ammoland.com)- A coalition letter opposing the Ivory Ban has been sent to U.S. Fish and Wildlife Service Director Daniel Ashe from 31 organizations representing a wide variety of impacted communities opposed to the ivory ban.
(Editors Note: Ban Effects firearms with Ivory parts as well.)
As one of the founders of the coalition, Knife Rights was honored to be joined on the letter by the Custom Knife Collectors Association, the National Knife Collectors Association, the Professional Knifemakers Association and The Knifemakers' Guild, as well as the industry's American Knife & Tool Institute.
You can read this letter here: www.kniferights.org/Ivory_Coalition_Letter_4.4.14.pdf
The purpose of this letter was to put the Administration, the Fish and Wildlife Service and the House Appropriations Committee, as well as Members of Congress, on notice that this ivory ban will adversely affect a large number of Americans.
These organizations stand ready to work with this Administration to combat poaching and the illegal ivory trade in a manner that does not unnecessarily infringe on American citizens' rights and investments.
Call or Write Today: Please contact your Representative and Senators and let them know you oppose the Administration's new total ban on commercial sale and trade of pre-ban ivory that unfairly impacts millions of law-abiding Americans and which they have not shown will have any positive effect on poaching or the trade in illegal ivory. Click here for more information on the ivory ban and how it will adversely effect millions of U.S. ivory owners and likely make matters worse, not better, for the elephants it is supposed to save.
The next step in our strategy to oppose the Administration's ivory ban is for each of the various impacted communities to present FWS with their own letter, which can be more specific. Knife Rights is leading this effort for the knife community and has drafted a knife-centric letter for the many knife organizations and companies to sign onto.
Time is not on our side. This endorsement MUST BE RECEIVED NO LATER THAN APRIL 14, 2014.
Knife Related Organizations that are interested in signing onto this letter opposing the Administrations' ivory ban can find more information at:
https://www.kniferights.org/index.php?option=com_content&task=view&id=265
Knife Rights is Rewriting Knife Law in America. Please support Knife Rights with a Donation in the 2014 Ultimate Steel Knives, Guns & More Spectacular. You could WIN YOUR CHOICE from OVER $150,000 in prizes!
About:
Knife Rights (www.KnifeRights.org) is America's Grassroots Knife Owners Organization, working towards a Sharper Future for all knife owners. Knife Rights is dedicated to providing knife owners an effective voice in public policy. Become a Knife Rights member and make a contribution to support the fight for your knife rights. Visit www.kniferights.org