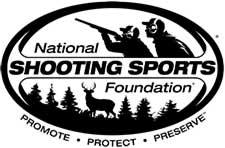 NEWTOWN, Conn –-(Ammoland.com)- The decision of the Bureau of Alcohol, Tobacco, Firearms and Explosives (ATF) to allocate additional staff to its Office of Enforcement Programs and Services (EPS) has drawn the attention of USA Today.
The National Shooting Sports Foundation has been calling for additional resources for this office, estimating that the EPS operating budget should be increased from its current $15 million to $25 million in order to provide the level of service the firearms industry needs to remain in compliance with federal law, service customers and operate so that businesses can grow.
With the additional staff, the troubled eForms system is being brought back on line, initially on a limited basis for the processing of Form 6 and Form 6A, as it works to enhance the system.
In addition, ATF is prioritizing the processing of Form 3 and Form 4 paper applications and is taking other measures.
NSSF will continue to work for adequate ongoing funding for ATF customer service. Read the ATF letter to industry.  Read background about the issue and what NSSF is doing.
About NSSFThe National Shooting Sports Foundation is the trade association for the firearms industry. Its mission is to promote, protect and preserve hunting and the shooting sports. Formed in 1961, NSSF has a membership of more than 6,000 manufacturers, distributors, firearms retailers, shooting ranges, sportsmen's organizations and publishers. For more information, log on to www.nssf.org.