Assembly Concurs With Senate Amendments In Partisan Vote, Keep Contacting Governor Christie Until He Acts on A2006 / S993.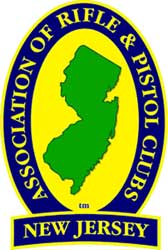 Trenton, NJ –-(Ammoland.com)- Yesterday afternoon, the New Jersey Assembly concurred with Senate amendments to A2006 / S993 (gun ban / mag ban) in a nearly partisan vote of 44(d)-34(r).
The legislation is a direct attack on gun owners, hunters and sportsmen. It impacts only law-abiding citizens and will not stop another crime or prevent another tragedy.
Claims that the gun ban has been removed from the bill are false. In fact, the amendments adopted today even added a procedure for disposing of the guns that would be banned!
The legislation now heads to Governor Christie's desk. The Governor has 45 days to act on the legislation. If the Governor takes no action, it will automatically become law when the deadline passes.
RAMP UP YOUR EFFORTS IMMEDIATELY
Until the Governor acts, gun owners, hunters and sportsmen must keep telling the Governor to veto A2006 / S993, on a sustained basis. Call, email, and send handwritten letters. Talking points on this legislation can be found in this published Op-Ed.
The action that the outdoor community takes now is what will matter most. We have been in a long and arduous battle over this legislation since February, but now is the key moment and we must ramp up our efforts even more. Governor Christie must understand that the entire outdoor community opposes this legislation:
Email Governor Christie: (select "Law and Public Safety" from the drop-down menu, then select any sub-topic from the second drop-down menu).
Call Governor Christie: 609-292-6000
Write to Governor Christie: Governor Christie, P.O. Box 001, Trenton, NJ 08625
Yesterday's Assembly proceedings can be viewed here (select Thursday May 22, 2014 when it becomes available, then click "view"). In a subsequent alert, we will publish the full voting list on today's concurrence vote.
Please watch for further alerts, and please keep telling Governor Christie to veto this legislation.
About Association of New Jersey Rifle & Pistol Clubs:The Association of New Jersey Rifle and Pistol Clubs, Inc. is the official NRA State Association in New Jersey. Our mission is to implement all of the programs and activities at the state level that the NRA does at the national level. This mission includes the following: To support and defend the constitutional rights of the people to keep and bear arms. To take immediate action against any legislation at the local, state and federal level that would infringe upon these rights. Visit: www.anjrpc.org