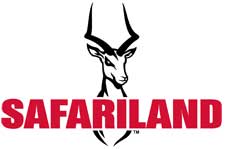 ONTARIO, California – Bianchi announced today that it has released a new line of leather duty gear under its popular PatrolTek brand.
This line of leather duty gear equipment for uniformed police officers includes a wide selection of pouches and belts to meet agencies' demanding requirements.
Similar to the traditional quality and construction of Bianchi's leather duty gear models from years ago, this new line has both the quality and dependability of Bianchi Gunleather, combined with the value of Bianchi PatrolTek nylon products.  Now, with a total of 15 models available, all of the essential duty gear an officer needs can be found at a reasonable price.
"With continued budget constraints facing today's law enforcement agencies, and the popularity of the Bianchi PatrolTek nylon brand, we saw a need in the marketplace to reintroduce Bianchi leather duty gear – duty gear with Bianchi's high standards in leather craftsmanship for agencies who wear traditional leather equipment," stated James Dawson, Category Director, for the Bianchi brand.
Bianchi PatrolTek leather products are constructed with full-grain heavyweight cowhide for long lasting wear and durability. The PatrolTek leather duty line is offered in black, plain or traditional basketweave finish with either chrome or brass finish hardware.  All models are available now.
A complete listing of all models and MSRP is below:
About Bianchi
Bianchi has been a leading producer of holsters and accessories for the concealment, sporting, law enforcement and military markets worldwide for more than 50 years. From premier leather products including Bianchi Cowboy, to the ruggedly durable AccuMold and PatrolTek lines, Bianchi products are known for their time-proven designs, quality and longevity. Bianchiis a part of The Safariland Group family of brands. For more information, visit www.bianchi-intl.com.
About The Safariland Group
The Safariland Group is a leading global provider of a diverse range of safety and survivability products designed for the public safety, military, professional and outdoor markets. The Safariland Group offers a number of recognized brand names in these markets including Safariland, ABA, Second Chance, Bianchi, Break Free, Protech Tactical, Hatch, Monadnock,Identicator, NIK, Mustang Survival and Med-Eng. The Safariland Group's mission, "Together, We Save Lives", is inherent in the lifesaving and protective products it delivers. The Safariland Group is headquartered in Jacksonville, Florida.
For more information about The Safariland Group and these products, please visit www.safariland.com.