Redl Wins Overall and Division at Massachusetts State IDPA Championship.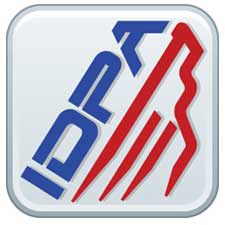 WEST HARTFORD, Conn. –-(Ammoland.com)- Colt shooter Mark Redl is on his way to successfully defending his King of New England – Custom Defensive Pistol Division title following last weekend's Massachusetts State IDPA Championship.
Redl placed first in the Custom Defensive Pistol Division at the match, and also achieved the overall lowest score, with 160.8 match points.
The Mass. State Championship is also the first match of the three-leg concurrent King of New England series. The series pulls scores from four stages (plus one alternate stage) at three of New England's biggest IDPA competitions. The second leg of the series is the New England Regional in August, and the third leg is the New Hampshire Live Free or Die Blockbuster State Championship in October.
"Mark has made it very clear to us all year long that it is his mission to defend his King of New England title," said Joyce Rubino, Vice President of Marketing for Colt's Manufacturing Company. "We are so proud to see all of his hard work paying off. Mark is a very skilled and dedicated shooter, who we are lucky to have on Team Colt."
The stages from the Mass. State Championship that counted towards the King of New England scoring were stages 2, 3, 8 and 9, with stage 5 as alternate. Redl finished first in his division in three out of the four stages.
"I am very pleased with how everything at the Mass. State Championship went," said Redl. "Coming through this first leg on top is a big boost in confidence for me going into leg two of King of New England in a couple of months."
The Mass. State IDPA Championship took place June 7 and 8 at the Rod & Gun Club of New Bedford. Redl also competed in the USPSA Eastern Lakes Sectional on Saturday, where he won second place in the single stack division.
The rest of June will be a busy time for Redl on the USPSA circuit. He will compete in the Massachusetts Classic Match June 20-22 and then the New York Firecracker/Area 7 Eastern Lakes Sectional June 27-29. Visit Facebook.com/ColtFirearms to follow Redl and other Team Colt shooters this year.
Photo courtesy Paul Erhardt
About Colt's Manufacturing Company LLC
Colt's Manufacturing Company LLC is one of the world's leading designers, developers and manufacturers of firearms. The company has supplied civilian, military and law enforcement customers in the United States and throughout the world for more than 175 years. Our subsidiary, Colt Canada Corporation, is the Canadian government's Center of Excellence for small arms and is the Canadian military's sole supplier of the C7 rifle and C8 carbine. Colt operates its manufacturing facilities in West Hartford, Connecticut and Kitchener, Ontario. For more information on Colt and its subsidiaries, please visit www.colt.com.