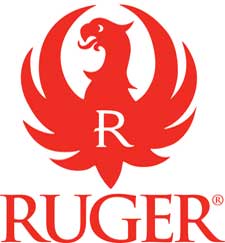 Southport, CT –-(Ammoland.com)- Sturm, Ruger & Co., Inc. (NYSE: RGR) announces the AR-556 semi-automatic, M4-style, direct impingement Modern Sporting Rifle.
With all major components machined at Ruger's Mayodan, NC facility, the AR-556 offers consumers an affordable, American-made Modern Sporting Rifle with the rugged reliability they have come to expect from Ruger.
"The AR-556 is the first firearm designed and built in our Mayodan, North Carolina, facility, and we couldn't be more thrilled with the finished product," remarked Ruger President and Chief Operating Officer Chris Killoy.

"Through extensive design review and product testing, our Mayodan team has delivered a solid rifle that our customers will be proud to own – and we are proud to call a Ruger," he concluded.
The AR-556 is constructed from top-quality components, including forged 7075-T6 aluminum upper and lower receivers and a cold hammer-forged chrome-moly steel barrel with M4 feed ramp cuts. Chambered in 5.56 NATO, the AR-556's carbine-length, flat-top, M4 design is fully configured with a Ruger® Rapid Deploy folding rear sight, milled F-height gas block with post front sight, forward assist, dust cover, and brass deflector. Other features include a telescoping six-position stock, improved trigger-reach grip, enlarged trigger guard and one 30-round Magpul® PMag®. Standardized M4/AR components are utilized throughout, so the AR-556 can be customized easily.
The Ruger AR-556 was extensively tested during its development, with over a quarter million rounds expended during the final validation, endurance, and Ruger "jury" testing. With a MSRP of $749, the AR-556 is an affordable yet well-equipped M4-style Modern Sporting Rifle from Ruger – one of the most trusted names in American firearms.
For more information on the Ruger AR-556, or to learn more about the extensive line of award-winning Ruger firearms, visit Ruger.com or Facebook.com/Ruger. To find accessories for the AR-556 or other Ruger firearms, visit ShopRuger.com.
About Sturm, Ruger & Co., Inc.
Sturm, Ruger & Co., Inc. is one of the nation's leading manufacturers of rugged, reliable firearms for the commercial sporting market. The only full-line manufacturer of American-made firearms, Ruger offers consumers over 400 variations of more than 30 product lines. For more than 60 years, Ruger has been a model of corporate and community responsibility. Our motto, "Arms Makers for Responsible Citizens®," echoes the importance of these principles as we work hard to deliver quality and innovative firearms.
Sturm, Ruger & Co., Inc.
Arms Makers for Responsible Citizens.
Ruger AR-556
Model Number 8500
MSRP $749
• M4-Style Modern Sporting Rifle with carbine length, direct impingement gas system.
• Dimensions:
o Weight: 6.5 lbs.
o Length: 32.25-35.50"
o Length of Pull: 10.25-13.5"
o Width: 2.5"
o Height: 7.75"
• Barrel:
o 16.1" medium contour
o Cold Hammer Forged 4140 Chrome-Moly Steel
o 1:8 Twist stabilizes bullets from 35 to 77 grain
o 5.56mm NATO Chamber
o M4 Feed ramp cuts
o PT tested
o Threaded ½"-28 with Ruger flash suppressor.
o Barrel contour is .850 under the handguard, .750 under the gas block, .700 forward of the gas block
o Matte black oxide finished
• Gas block:
o A-2, F-Height, pinned in place
o Multiple sling attachment point and with QD port and bayonet lug
o Machined low-glare serrations on angled face
• Sights:
o Elevation adjustable front
o Windage adjustable Ruger Rapid Deploy folding rear
o Front sight tool included
• Upper Receiver:
o Flat top 7075-T6 aluminum forging
o Forward assist, dust cover and brass deflector
o Type III hard coat anodized
• Lower Receiver:
o 7075-T6 Aluminum forging
o Type III hard coat anodized
• Bolt Carrier Group:
o Staked gas key
o Chrome plated bolt carrier ID
o Chrome plated gas key ID
o Matte black oxide finish
• Bolt:
o 9310 Alloy steel
o Shoot peened
o PT tested
• Trigger:
o Single stage
• Buttstock:
o Six position telescoping M4 style
o Mil-Spec buffer tube
• Handguards:
o Heat resistant glass-filled nylon
• Barrel Nut/Delta Ring
o Patent pending design
o One person removal
o Accepts standard handguards
o Uses standard wrench, can be swapped with a Mil-Spec nut if desired
• Grip:
o Ergonomic improved trigger reach
o Enlarged trigger guard opening
• Capacity:
o One 30-round Magpul® PMag®
• Packaging
o Cardboard box with foam liner
o Lock and instruction manual included