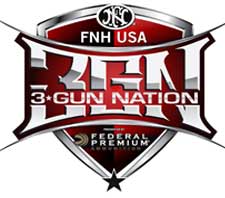 USA –-(Ammoland.com)- Competitors and spectators alike will now have the opportunity to win a Para USA Pro Comp 9 at the 3GN Southwestern Regional Championship, presented by Bushmaster, at the Copperhead Creek Shooting Club in Marble Falls, Texas Oct. 11-12.
For a fee of $5, the stage is open to the public and provides a hand-on opportunity to try out the new 9 mm pistol from Para USA. All ammunition is provided by Freedom Munitions, and all proceeds will go to Mission Marble Falls, a charity that benefits the hungry in the Marble Falls, Texas area.
"Many adults and children in Marble Falls go hungry," said Thomas Cooper-Hicks, Copperhead Creek Shooting Club. "Children only eat when at school and some seniors have limited abilities to cook meals. Mission Marble Falls provides Meals on Wheels for the seniors, a backpack full of food for the children to take home from school on Fridays, and provides hot, home-cooked meals for lunch on Monday, Wednesday and Friday from their central location in town all year long."

"We are proud to be helping Mission Marble Falls with the side match at the final 3GN Regional event next month," said Jansen Jones, Freedom Munitions. "America is the land of the free and home of the brave, but it is also a place where one in six people go hungry each day. Hunger is something that hits all segments of our country, large and small. There are tons of hardworking people who, despite working hard, still go hungry. Freedom Munitions is proud to help donate to a cause that seeks to fight hunger alongside Para and Mission Marble Falls."
In this inaugural season for the 3GN Regional Championship Series, presented by Cheaper Than Dirt!, Remington Outdoor Company has been a pivotal partner, putting 100 guns on prize tables across four events, with title match sponsorships provided individually by Remington, DPMS, Bushmaster and Para USA. With that sponsorship, even more firearms have been given away at each match via random draws and side shoot events.
"Remington Outdoor Company is proud to support the 3GN Regional Series, one of several programs we sponsor to help continue the growth of 3-Gun and the shooting sports," said Carols Martinez, Senior Brand Manger, Remington Outdoor Company. "We are honored to give back to the local community in Texas by helping Mission Marble Falls. As a firearm manufacturer, we are stewards of our public lands and game; it also gives us great pleasure to help those in need."
For more information, go to 3GunNation.com.