Illinois –-(Ammoland.com)- Last weekend I engaged in one of my favorite activities – teaching people how to shoot.
The first Saturday in October is the day the Illinois State Rifle Association (ISRA) teaches one of the most fun classes there is, Women on Target Shotgun.
This class was no exception. I began unloading everything into the classroom about 7:30 a.m.; shortly after the snow started coming down.
The classroom was nice and cozy and it warmed up outside.
The sun was peeking through the clouds. When it came time to go to the shotgun range Mother Nature reminded us all that she was boss. It clouded up and a few pellets of sleet dropped on us. It didn't matter.
The students, instructors, range volunteers, and I were having so much fun we forgot all about the cold.
One of the things we all have to remember is that if we have to defend ourselves or our family, it probably won't be 75 degrees, sunny, and two o'clock in the afternoon.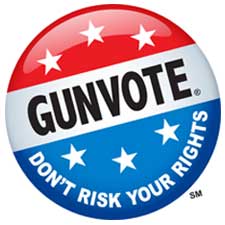 In less than a month the 2014 General Election will be upon us. Election Day is November 4th 2104. If there is any chance you cannot make it out to vote please contact your county clerk or local Election Commission and find out how to vote early or absentee. It is important.
Thanks for being a member.
Richard Pearson
ISRA Executive Director
About:
The ISRA is the state's leading advocate of safe, lawful and responsible firearms ownership. Since 1903, the ISRA has represented the interests of over 1.5 million law-abiding Illinois firearm owners Visit: www.isra.org