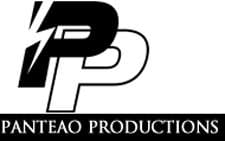 Columbia, SC -(Ammoland.com)- Panteao Productions announces the release of the second instructional video from Mike Lamb: Precision Rifle.
Sending a round downrange accurately is critical. Being able to do that at long distances is a skill worthy of learning and practicing. In this video Mike Lamb sets you up for success so that you can achieve those skills.
Mike is a former Marine serving in both the enlisted and commissioned ranks. Mike served as a Force Recon Marine as well as in some of the government's top intelligence agencies around the world. After sustaining injuries Mike was medically retired from the Marine Corps after 13 years of service. Mike has taken his experiences in the government as well as private sector and formed Stoic Ventures to help streamline the community and dedicated training toward helping the "Good Guys" become better prepared for the worst.
In Precision Rifle, Mike walks you through rifle selection, ammunition options, optics, the shooting fundamentals, zeroing, units of measure, barrel types, shooting positions, holds versus dialing, gear for the range, and more.
Precision Rifle will be available streaming to Panteao subscribers on November 24th and on DVD the following week.
Video Page on Panteao website.
About Panteao Productions
Panteao is based out of Columbia, SC and produces the Make Ready firearms training video series, documentaries, industrials, and the Make Ready to Survive training series. For more information about Panteao, visit Panteao- About Us.