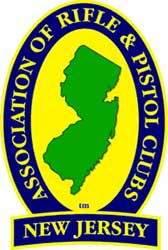 Trenton, NJ –-(Ammoland.com)- Also Featuring Ginny Simone of NRA News and Gun Rights Attorney Evan Nappen! October 18 2014 Banquet Is Selling Out Fast Get Your Tickets Today!
Association of New Jersey Rifle & Pistol Clubs ( ANJRPC ) is pleased to announce that Shaneen Allen will be the featured speaker at the ANJRPC annual meeting banquet on Saturday evening, October 18 2014 in Edison, New Jersey.
She will also be joined by Ginny Simone of NRA News, and gun rights attorney Evan Nappen. You don't want to miss this one!
You can buy tickets online from www.friendsofnra.org. Look for the Edison NJ event.
About Association of New Jersey Rifle & Pistol Clubs:The Association of New Jersey Rifle and Pistol Clubs, Inc. is the official NRA State Association in New Jersey. Our mission is to implement all of the programs and activities at the state level that the NRA does at the national level. This mission includes the following: To support and defend the constitutional rights of the people to keep and bear arms. To take immediate action against any legislation at the local, state and federal level that would infringe upon these rights. Visit: www.anjrpc.org