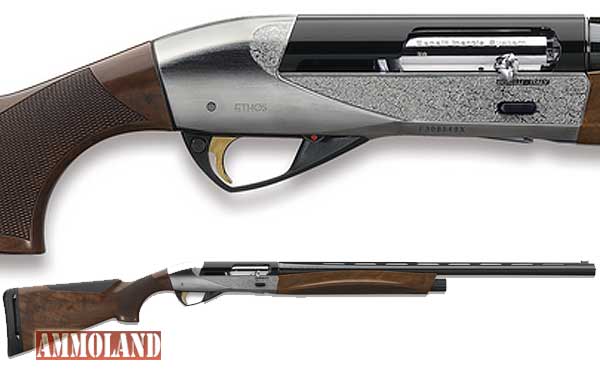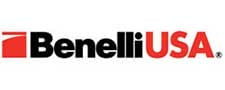 Accokeek, MD -(Ammoland.com)- Guns & Ammo has named the Benelli ETHOS the "2014 Shotgun of the Year."
It's been a decade since Guns & Ammo has recognized products in the firearms industry with an annual award. Guns & Ammo chose the victors based on the merits of performance, proven long-term durability, value for their cost, and availability to the consumer.
Manufacturers were not notified in advance or consulted during the process of selecting winners.
"We're thrilled that the ETHOS has been honored with this prestigious award," said Tom Kaleta, Vice President of Marketing for Benelli USA. "The ETHOS is the next generation of our Inertia Driven autoloaders, making it unique in the shotgun market. It's the perfect balance of art and technology, and as such, the ETHOS is favored by hunters and shooters across the country."
The ETHOS is built on a new platform that combines form and function for improved ergonomics, the ability to cycle the lightest loads, even 7/8 ounce, and a patented Progressive Comfort recoil reduction system that provides less felt recoil. ETHOS stocks are cut from beautifully figured AA-Grade European walnut and are designed specifically to incorporate the patented recoil reduction system, an unobtrusive, lightweight simple system that self-adjusts to any size load.
Benelli's dynamic new design includes a patented easy locking system, that features a detent mechanism that has been added to the bolt body, guaranteeing the rotating bolt head will lock up even when the bolt is eased forward without force. A new two-part carrier latch, beveled loading port and redesigned carrier ensures that shells glide into the magazine faster and easier. A new larger bolt release, and easy access cartridge drop lever promotes speedy operation for quick handling even when wearing gloves. The ETHOS' distinctive style and excellent balance results in a faster mount and instinctive handling.
The ETHOS features a replaceable carbon fiber rib that reduces overall weight. The interchangeable front sight enables shooters to quickly switch between red, green or yellow fiber-optics, which are supplied with the gun. A newly patented anti-seize magazine cap incorporates a synthetic bushing in the magazine cap, preventing it from binding in foul weather or dusty conditions.
Guns & Ammo 2014 Shotgun of the Year: Benelli Ethos – "Unveiled at the 2014 SHOT Show surrounded by the tune of violins racing to the sound of a motorcycle speeding across a salt-flat test track, the ETHOS has since lived up to its initial fanfare at the range and in the field. It's one of the most classy, yet technologically advanced shotguns Guns & Ammo has ever tested."
The entire review of the Benelli ETHOS can be found at: http://www.gunsandammo.com/ga-awards/2014-shotgun-benelli-ethos/
About Benelli USA
Benelli USA is a world leader in manufacturing quality semiautomatic shotguns and rifles that are known for their ultra-reliability and high-performance standards. For the latest news and product information, visit www.benelliusa.com.