By Dean Weingarten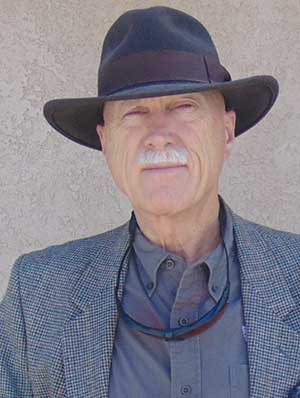 Arizona – -(Ammoland.com)- Peruta is the seminal right to carry outside the home case that was decided in February of 2014.
The case was decided against Sheriff Gore of San Diego County, and San Diego County.   The Sheriff and the County declined to appeal to the full Ninth Circuit for an en banc hearing.   The AG for California applied to be granted the ability to intervene for the state, to ask for a en banc hearing.
Today, 12 November, 2014, the Ninth Circuit denied the motions to intervene, thus denying requests for an en banc hearing for the decision.   Therefore, Peruta stands as the law of the land in the Ninth Circuit.   This means that effectively, some version of "shall issue" carry law will become law in all of the Ninth Circuit.
Hawaii just lost its highly restrictive "may issue" scheme that prevented nearly anyone but a few security guards from carrying arms in Hawaii (outside of government officials).   It appears that the only alternative is for the Supreme Court to hear an appeal of the Ninth Circuit ruling.  Who would have standing to appeal is unclear.   Both Sheriff Gore and San Diego County have indicated that they will not appeal.
This is a tremendous rollback of infringements on second amendment rights in California, Hawaii, the Northern Mariana Islands, and likely, American Samoa.   There may be other jurisdictions that I am missing.
Guam has already passed a "shall issue" law, and the Northern Mariana Islands and Hawaii both have lawsuits pending.
This decision also has potential significant effects for the District of Columbia, as Peruta was heavily cited in Judge Scullin's decision that invalidated the District's ban on the carry of guns outside of the home.
The decision, coming after months of delays, but immediately following a landslide national election rejecting President Obama's policies, gives grist to the mill for those who say that judges watch election results.
It is welcome balance to the passage of I-594 in Washington state, where Billionaire's money purchased an gun owners' harassment initiative disguised as a universal background check measure.
c2014 by Dean Weingarten: Permission to share is granted when this notice is included. Link to Gun Watch
About Dean Weingarten;
Dean Weingarten has been a peace officer, a military officer, was on the University of Wisconsin Pistol Team for four years, and was first certified to teach firearms safety in 1973. He taught the Arizona concealed carry course for fifteen years until the goal of constitutional carry was attained. He has degrees in meteorology and mining engineering, and recently retired from the Department of Defense after a 30 year career in Army Research, Development, Testing, and Evaluation.