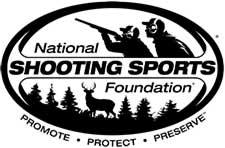 NEWTOWN, Conn –-(Ammoland.com)- This week National Shooting Sports Foundation (NSSF) attended oral arguments before the Second Circuit Court of Appeals in Shew v. Malloy and NYSRPA v. Cuomo – the two closely watched cases challenging the sweeping gun and ammunition magazine bans passed by Connecticut and New York following the Sandy Hook tragedy.
NSSF filed friend of the court briefs in both cases earlier this Spring, arguing that New York's SAFE Act and Connecticut's SB 1160 are unconstitutionally vague and that the semi-automatic firearms and magazines banned by these laws are commonly owned by millions of responsible, law-abiding gun owners and widely used for lawful purposes.
During the hearing, attorneys representing Connecticut and New York continued to argue that neither state's gun control measure implicated "core" Second Amendment rights recognized by the U.S. Supreme Court in the Heller decision.
Gun rights advocates countered the governments' constitutional misinterpretations and discredited the states' expert witness who failed to show how either ban would prevent future violence.
National Shooting Sports Foundation  expects the Second Circuit to issue opinions in these important cases in the next several months and will keep you updated.
About NSSF The National Shooting Sports Foundation is the trade association for the firearms industry. Its mission is to promote, protect and preserve hunting and the shooting sports. Formed in 1961, NSSF has a membership of more than 6,000 manufacturers, distributors, firearms retailers, shooting ranges, sportsmen's organizations and publishers. For more information, log on to www.nssf.org.