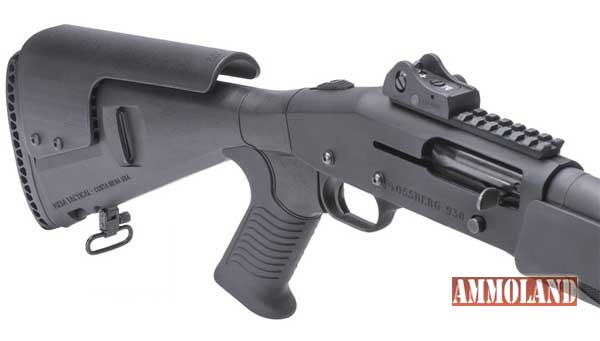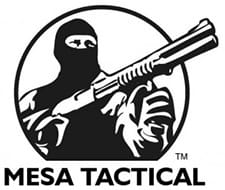 Costa Mesa, CA -(Ammoland.com)- Mesa Tactical, provider of high quality tactical accessories and gear to law enforcement, the military and civilian shooters has announced a limited product promotion featuring select LimbSaver butt pads and adjustable cheek risers for the Urbino Tactical Stock.
For a limited time, Mesa Tactical will offer the following specialty-color products at a substantial savings. The Urbino Tactical stock is a fixed-length shotgun stock that's made in the USA from injection molded glass-filled nylon. Designed for the professional operator, the Urbino features a "tactical" 12½ inch length of pull (LOP), soft urethane rubber grip, optional LimbSaver butt pad, optional adjustable cheek riser and a variety of flexible sling mounting options.
The Urbino's unique design features and reduced LOP makes it the first truly tactical stock for the Remington VERSA MAX and Benelli M4. A shorter stock is necessary for use in tactical applications, especially with body armor. The Urbino Tactical stock is durable, easy to shoulder and will not slip.
The Urbino Tactical stock is also comfortable, thus reducing operator fatigue, especially during prolonged training and qualification sessions. The urethane rubber grip is padded at the rear to reduce recoil impact against the web of the operator's hand, and the optional LimbSaver recoil pad substantially reduces felt recoil.
The optional, field-adjustable cheek riser was developed to provide superior cheek weld when using optics. The cheek-riser snaps onto rails molded into the sides of specially equipped Urbino stock armatures. In the event of optics failure, the cheek riser can be quickly removed or readjusted to a lower level. In addition, specially-developed SureShell shotshell carriers can be fitted to the cheek riser. All Urbino Tactical stocks include Benelli-style rear sling loops for 1¼ inch sling webbing. In addition, a hole at the lower rear of the stock accepts QD style sling swivels.
Limbsaver Buttpad for Urbino Stock (ODG)
Cheek Riser for Urbino Stock (12-GA, ODG)
Cheek Riser for Urbino Stock (12-GA, Coyote)
The Urbino Tactical stock is available in black color for the Benelli M4, M1/M2, SuperNova and current Remington models.
About Mesa Tactical
Mesa Tactical was formed in 2003 to design and manufacture rugged, professional grade tactical accessories and equipment for law enforcement, military and civilian shooters. Specializing in enhancements for the tactical shotgun, Mesa Tactical's products include stocks, forends, shotshell carriers, scope mounts and Picatinny rails. For more information on the company's line of unique, professional-grade products, contact Mesa Tactical at 714-545-3332 or visit www.mesatactical.com.