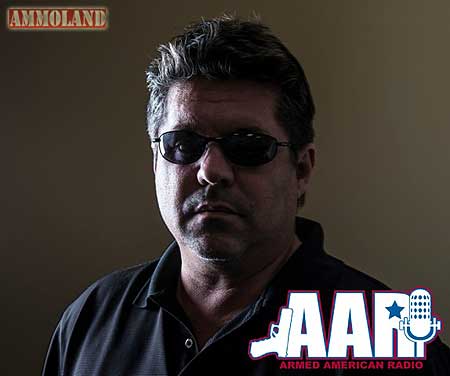 Atlanta, GA. – (AmmoLand.com) Syndicated Host Mark Walters will broadcast the Armed American Radio national radio program from Scottsdale, Arizona this Sunday, February 22, 2015 with special on-site guest, Alan Korwin of GunLaws.com.
"I absolutely love taking this show on the road and I can't think of a better place than Arizona. It's not only my favorite place on Earth but also ground zero for one of the largest gun shows in America. After spending time at the Crossroads of the West show this weekend in Phoenix, I'll be setting up the AAR mobile studio outside and under the evening stars from the Hyatt House in beautiful Scottsdale, Arizona. With a great lineup of guests on-site, this weeks special AAR program will be incredibly informative as always as well as a tremendous amount of fun!"
Armed American Radio reaches millions every Sunday from 8pm-11pm ET, 5pm-8pm PT. The Salem Radio Network distributes armed American Radio nationally.
For more information about Mark Walters and Armed American Radio, please visit: http://www.srnonline.com and http://www.armedamericanradio.com
About the USCCA:
The U.S. Concealed Carry Association (USCCA) is the first and largest, member-owned association designed to educate, train, and insure responsibly armed Americans. USCCA members receive access to a wealth of industry information and insurance protection through its Self-Defense SHIELD program. The USCCA also provides expert advice, product information, and the latest news centered around the concealed carry lifestyle via email, social media, Concealed Carry Magazine, and their nationally syndicated radio program Armed American Radio.