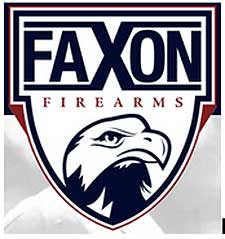 Cincinnati, OH –-(Ammoland.com)- Faxon Firearms, manufacturer of the innovative ARAK platform, is proud to announce the addition of the 7.62×39 Russian caliber to its offerings for the ARAK-21.
This addition will allow the user the added advantage of a larger caliber round and less expensive ammunition for more range time.
This system makes the ARAK-21 platform one of the most versatile platforms on the market, allowing the user to have the potential to have three rifles in one (5.56, 300blk and now 7.62×39). The 7.62×39 caliber will be available for order in standard ARAK-21 upper receivers, complete XRS rifles, and as a stand-alone kit for existing ARAK-21s. Kits will be available in 12.5" and 16" medium profile barrels.
Current ARAK-21 users/owners can simply purchase the 7.62×39 kit as an addition to their current rifle upper. The 7.62×39 caliber kit comes with an interchangeable bolt, firing pin and barrel, all designed to work interchangeably with the current ARAK-21 upper receivers and XRS rifles.
"Rather than modify existing components, Faxon took detailed time and testing to create a robust set of solutions that solve many of the issues of the cartridge that plague other conversions," said Nathan Schueth, Director of Operations & Sales. "We lowered and widened the feed ramps to ensure consistent chambering, increased the bolt diameter to handle bolt thrust, and supply a new firing pin that matches the depth and width of the venerable AK to ensure consistent ignition."

"We set out to design a platform based rifle that takes the best of the AR and the best of the AK and combine them into one fantastic rifle with cross caliber capabilities," says Bob Faxon, President and Founder of Faxon Firearms. "With the edition of the 7.62×39, we are expanding the capabilities for each user of the ARAK-21. This option further expands his or her platform and opens up many new shooting options."
The ARAK-21 7.62×39 Kit has and MSRP of $499 and can be purchased at www.faxonfirearms.com or through Faxon's dealer network. MSRP for single barrel upper receivers is $1199 and multiple caliber kits that include 7.62×39 will add $99 for the bolt and firing pin. 7.62×39-equipped ARAKs and kits will start shipping late February.
Faxon Firearms manufactures the innovative ARAK platform, ISO quality certified firearms barrels and unique firearms accessories. With a rich history in manufacturing for aerospace, automotive, oil & gas, and the defense industries, Faxon Firearms is dedicated to incessant innovation and quality manufacturing. Faxon Firearms' flagship product, the ARAK platform, is a family of long-stroke gas piston complete upper receiver assemblies designed to seamlessly interface with the standard AR-15 and LR-308 systems.
For more information on Faxon Firearms visit them online at www.faxonfirearms.com