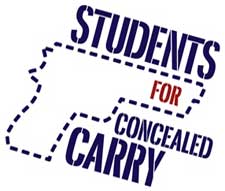 AUSTIN, TX –-(Ammoland.com)- Still refusing to acknowledge the legal distinction between a college campus and an off-campus party, members of the Texas chapter of the gun-control group Moms Demand Action for Gun Sense in America spent Wednesday toting a portable "beer pong" game around the Texas Capitol.
Late Wednesday afternoon, the group posted pictures (https://is.gd/ZfuPGb) to its Facebook page, showing members posing with ping pong balls and red plastic cups—staples of the infamous drinking game—in various locations throughout the Texas Capitol. This latest bit of theatrics is part of the group's ongoing efforts to mislead the public and the legislature into believing that pending legislation to legalize the licensed concealed carry of handguns on Texas college campuses would impact off-campus parties.
In a television commercial (https://is.gd/wjUeyU) released by Moms Demand Action earlier this month, images of a beer pong game are accompanied by a voiceover claiming, falsely, that the legislation in question would "force colleges to allow guns" at "frat parties." In reality, fraternity houses are privately owned or leased by the overseeing fraternal organization and aren't covered by the current statutory prohibition (https://is.gd/qvvJ5v) against the possession of a firearm on the physical premises of an educational institution. Under the pending campus carry legislation, these fraternal organizations would retain the right to establish their own firearm policies at their fraternity houses.
Madison Welch, Southwest regional director for Students for Concealed Carry, commented, "I've spent the past five years on Texas college campuses, and I've never seen a beer pong game at any location that would be impacted by campus carry. It's been my experience that universities tend to frown on wild parties in lecture halls and libraries."
Neither Texas Senate Bill 11 nor Texas House Bill 937 would change the laws at fraternity houses, bars, tailgating events, or off-campus parties—locations not covered by the current campus gun ban. A separate statutory prohibition against concealed carry in bars would remain in effect, as would a statutory prohibition against carrying a concealed handgun while intoxicated (https://is.gd/HKc92u).
Welch noted, "Every day, Texas college students attend parties where licensed concealed carry is allowed under current law. In fact, most college parties take place in locations where licensed concealed carry is allowed under current law. To point to those parties, where concealed carry is already legal, as a reason to continue to prohibit concealed carry in locations such as classrooms, libraries, and cafeterias is the most twisted kind of logic."
SCC's 2015 Texas Legislative Handout by Texas Students for Concealed Carry
ABOUT STUDENTS FOR CONCEALED CARRY — Students for Concealed Carry (SCC) is a national, non-partisan, grassroots organization comprising college students, faculty, staff, and concerned citizens who believe that holders of state-issued concealed handgun licenses should be allowed the same measure of personal protection on college campuses that current laws afford them virtually everywhere else. SCC is not affiliated with the NRA or any other organization. For more information on SCC, visit ConcealedCampus.org or Facebook.com/ConcealedCampus. For more information on the debate over campus carry in Texas, visit WhyCampusCarry.com.