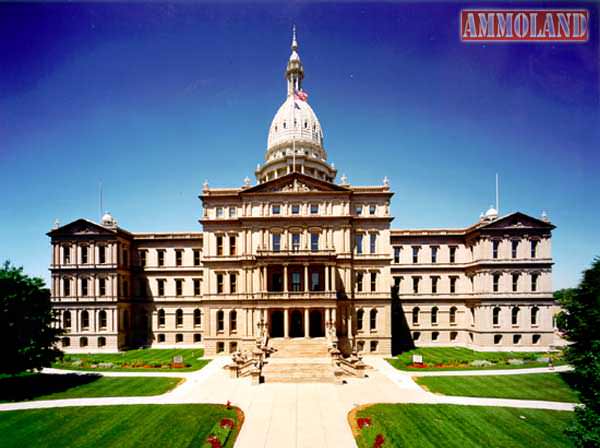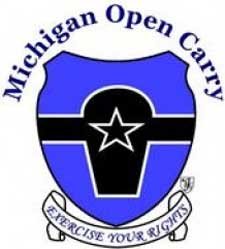 Michigan – -(Ammoland.com)-We have good news and more good news to report!
Spurred on by the hundreds of gun rights supporters that rallied in Lansing on Wednesday for the 2015 Second Amendment March, both the House and Senate pushed two sets of bills through the final stages. These bills, 9 in total, will now head to Governor Snyder for the final step of being signed into law.
Brandishing Definition – (HB 4160 & 4161)
The two bills defining "Brandish" in Michigan, HB 4160 sponsored by Representative Joel Johnson (R-Clare) and HB 4161 sponsored by Representative Holly Hughes (R-Montague), have worked their way through the Michigan Legislature and are now off to Governor Snyder for his signature. HB 4161, the bill that creates a very pro-open-carry definition, received only TWO no votes from the entire 148 member legislature. It passed the House 108-2 and the Senate 37-0-1. That's right, over 98% of the entire Michigan Legislature just voted to support your right to open carry.
Those two anti-rights no votes came from Representative Jim Townsend (D-Royal Oak) and Representative Robert Wittenberg (D-Oak Park).
You can read more on what the bills do here.
These bills are now in their final stretch but they still need your help. There is only one more hurdle for them to jump and that is being signed by Governor Snyder. If you recall, these bills were vetoed a few months ago due to technical reasons, but they have since been reintroduced and passed again. Please help us make sure these bills cross the finish line this time by contacting Governor Snyder and asking him to sign HB 4160 and 4161.
You can contact Governor Snyder's office by:
Phone: (517) 373-3400
Email: Here

Thank you for your help. We look forward to being able to report on the signing of these bills in a few days.
Airgun Package (HB 4151-4156 & SB 85)
This package of bills redefines the term "firearm" to exclude pneumatic guns as well as preempt local units of government from over regulating pneumatic guns. While this common sense reform was opposed by some, the Legislature was able to send the bills off to the Governor in only a few shorts months.
These bills have been primarily supported by our friends at the Michigan Airgun Alliance, however we at Michigan Open Carry, Inc. offered our support as well.
We also suggest asking Governor Snyder to sign these bills too.
Thank you for your help. I hope we will have more good news for you soon.
Tom Lambert
Assistant Legislative Director
Michigan Open Carry, Inc.
[email protected]
About Michigan Open Carry
Michigan Open Carry, Inc is a Not-For-Profit organization that depends on our dues paying members to continue our operation.  We are an all-volunteer organization.  As such, no one is paid a salary and very few of the personal expenses of our officers are reimbursed.  Won't you consider joining us or renewing as a dues paying member today?  If you need technical help with the process, please email [email protected]