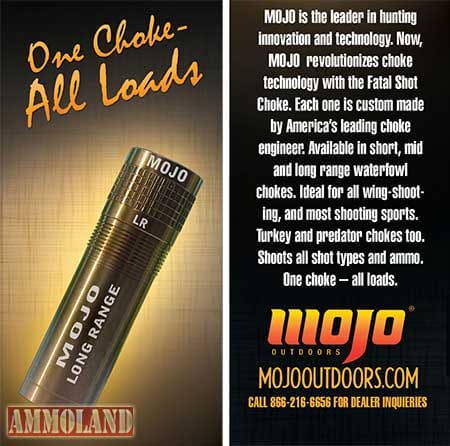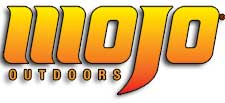 Monroe, LA -(AmmoLand.com)- MOJO Outdoors announced today that their new lines of custom designed extended chokes are shipping to dealers across the country.
Manufactured by the leading choke designer in America, MOJO brings the customer a quality choke, which up until now was only available on a custom basis.
Each choke will produce denser, more even patterns with all load, all shot! No need for different chokes for different loads.
Terry Denmon, President & CEO said today, "MOJO feels honored to be selected to bring these truly high performance chokes to our customers. If they were not a huge improvement, I would not tell you so. I recommend them to you."
About MOJO Outdoors
MOJO has long been recognized as the World Leader in Motion Decoys and progressed as the leader in All Decoys. Today, MOJO is a company unsurpassed in bringing a wide variety of innovative outdoor products to the market that revolutionizes the outdoor experience.
For more information, visit: www.MojoOutdoors.com.