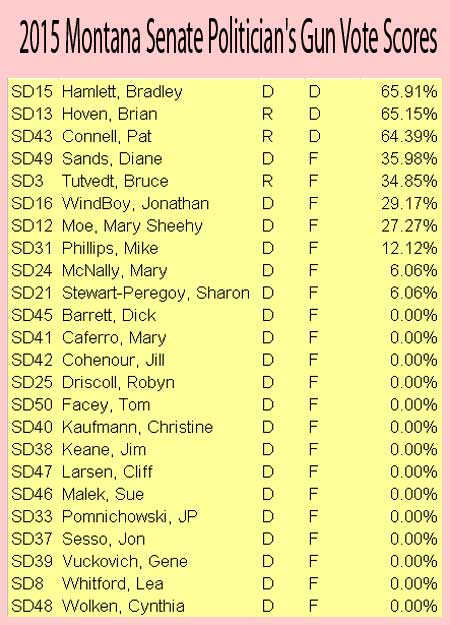 Missoula, MT –-(Ammoland.com)- After weeks of data gathering and crunching, I have finally posted the scores earned by members of the Montana Senate and House for votes cast on firearm-related bills in the 2015 legislative session.
These are posted at: https://progunleaders.org/2015Scores/
Senate and House members are posted twice, once sorted by percent and grade, and again sorted by legislative district, to make it easier for you to identify legislators in your area.
Now it's time to start thinking about who may replace those legislators who failed to achieve a passing grade. You need to start looking around your community for viable candidates, as needed.
To assist you with that, I've also posted to this link a list of attributes you should look for when trying to identify a good candidate.
So, the hunt for candidates begins. We need your help with that. The candidate filing window will close in early March of 2016, but we need to start looking NOW.
Some legislators are term-limited – they can't run again. Some have already announced intent to run for a different office, such as a House member who intends to run for the Senate. As this picture begins to take shape, I'll get more information to you.
Meanwhile, it's time to start shaking the bushes looking for candidates to replace those who don't pass muster.
Thanks loads for your help!
Gary Marbut, president
About Montana Shooting Sports Association:MSSA is the primary political advocate for Montana gun owners. Visit: www.mtssa.org