By Robert A. Sadowski; Skyhorse Publishing hardcover; 9/15/15; ISBN: 978-1-63450-445-4; $24.99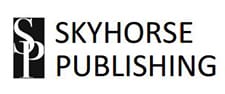 New York, NY -(AmmoLand.com)- World history has always been interwoven with developments in firearms technology and so is peppered with legendary guns.
Since the invention of gunpowder, nations have raced to create more useful and powerful firearms with which to protect, conquer, and hunt. 50 Guns That Changed the World explores the most significant firearms from the past two hundred years, from deadly weapons of war to quaint plinking guns.
Discover the history, design details, operation, variants, and users of each firearm, illustrated with archival photography from the manufacturers and of the guns in action.
Firearms enthusiasts, history buffs, hunters, and shooters will all find something to marvel at in this gorgeous full-color book.
About the Author:
Robert A. Sadowski is a contributor to numerous gun-enthusiast magazines, including Combat Handguns, Black Guns, Tactical Weapons for Military and Police, Gun Tests, Personal and Home Defense, GunHunter, SHOT Business, and others. He is also the author of the Shooter's Bible Guide to Combat Handguns and the Shooter's Bible Guide to Firearms Assembly, Disassembly, and Cleaning as well as editor of the Gun Trader's Guide and Gun Trader's Guide to Shotguns. He lives in Hampstead, North Carolina.
DEFEND YOUR RIGHTS AND PROTECT YOUR HOME WITH THE MOST TRUSTED NAME IN GUN BOOKS!