West Country A 'Happy Hunting Ground' For Sporting Guns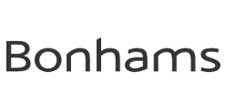 United Kingdom – -(Ammoland.com)- Patrick Hawes, Director of Bonhams Sporting Guns Department is doing a series of Valuation Days in the West Country shortly – Truro on September 8th Bideford on September 9th and Exeter on September 10th 2015 – to search for more guns for auction in London.
Last time he was down this way he unearthed a fine pair of 12-bore self-opening sidelock ejector guns by J. Purdey & Sons, still In their brass-mounted oak and leather case which sold in Knightsbridge for $59,000.00 ( £38,000.) Another pair of 12-bore self-opening sidelock ejector guns by J. Purdey & Sons, made $41,000.00 ( £23,500.)  And a fine pair of 12-bore 'Royal' single-trigger sidelock ejector guns by Holland and Holland In their brass-mounted oak and leather case made $40,329.00 ( £26,000 ) .
Patrick comments: "The West Country is a great area for driven game shooting, and so it is a happy hunting ground for us you might say. So I would urge anyone thinking of selling a gun to take this opportunity to get a current auction estimate."
Bonhams holds world records for a variety of weapons sold.
Patrick says: "Once you have factored in the key aspects of gun buying at auction – quality, condition, rarity – you then find that it's the weapon's previous owners that add lustre to its provenance and price. For example anything previously owned by an Indian Maharajah or one of the British Royal family or well-known professional hunters will have an automatic supplement in perceived value and as often as not a few zeroes added to the price when sold."
Guns with VIP status sold by Bonhams Sporting Guns Department include: James Bond author, Ian Fleming's colt Python .357 magnum revolver; the King of Romania's Purdey; the Duke of Riansares' Purdey; Field Marshall Sir Francis Wogan Festings's Boss Hammer gun; Prince Victor Duleep Singh's Purdey; Prince Frederick Duleep Singh's Purdey; the Holland & Holland owned by African white hunter explorer Frederick Selous; most famous professional white hunter, Philip Percival's pair of rifles by J. Lang: and the most famous elephant hunter James Sutherland whose .577 'heavy' Westley Richards rifle bought by him in 1906, sold for an astonishing $105,447.00 ( £68,000 ).
For more information please contact Julian Roup on 07090 563958 or email [email protected] or [email protected]