By John M. Taylor; Skyhorse Publishing paperback; October 20, 2015; ISBN: 978-1-63450-315-0; $35.00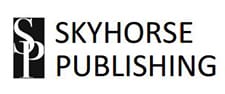 New York, NY -(AmmoLand.com)- Skyhorse Publishing presents a new shotgun title by John M. Taylor that is sure to be a welcome addition to any firearm enthusiast's bookshelf.
In Fine Shotguns: The History, Science, and Art of the Finest Shotguns from Around the World, firearms expert John M. Taylor offers a global view of shotguns through photographs and descriptions of models from the United States, Britain, Germany, Austria, France, Spain, and Italy.
For the first time in paperback, Taylor discusses single-barrel, double-barrel and combination guns; hammer shotguns, paired shotguns, special-use guns, small-bore shotguns, shotgun stocks or shotguns with metal finishes, and bespoke shotguns.
This all-encompassing guide includes sections on how to care for and store your weapon, what accessories are available for your specific model, and how to choose the perfect traveling case.
About the Author:
John M. Taylor began hunting with his father at age five. For the past thirty-five-plus years, he has written for major outdoor publications, including Petersen's Hunting, Gun Dog, The American Rifleman, Outdoor Life, and more. He is currently the shotgunning editor of Sports Afield, Delta Waterfowl, and Pheasants Forever magazines. He lives in Lorton, Virginia.