By Dean Weingarten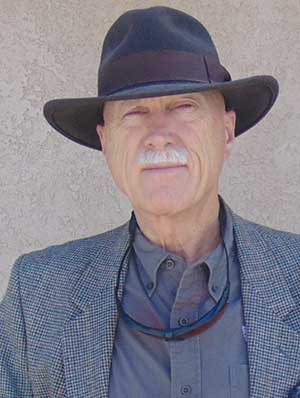 Arizona – -(Ammoland.com)- Florida HB169, a bill that would limit prosecutors ability to use the legal process to punish people who have legitimately acted in self defense, has been introduced in the Florida Senate.
HB169 was introduced on the 15th of September by Senator Baxley, co-introduced by Combee, Drake, Gaetz and Stone.  From the flsenate.gov:
Use or Threatened Use of Defensive Force; Provides legislative findings & intent; provides for retroactive application; specifies that once prima facie claim of self-defense immunity has been raised, burden of proof shall be on party seeking to overcome immunity from criminal prosecution; entitles criminal defendants who successfully claim such immunity to award of specified costs, attorney fees, & related expenses; specifies procedure for reimbursement requests; requires reimbursements to be paid from operating trust fund of state attorney who prosecuted defendant; limits amount of award.
Prosecutors have absolute immunity for their official actions, so they can charge individuals who they know are innocent, put them through enormous stress and expense, then drop charges at the last minute, and no one is allowed to bring suit against them.  They can even lie and falsify evidence, and are still immune.
The Supreme Court has upheld the power of prosecutors to do this and to be immune from any lawsuit for damages resulting from such abuse.
In Washington State, if a prosecutor's office charges an individual, and the individual is found not guilty in a self defense case, the state pays the legal fees of the accused, under RCW 9A.110.
The full text of RCW 9A.16.110 (2) provides:When a person charged with a crime listed in subsection (1) of this section is found not guilty by reason of self-defense, the state of Washington shall reimburse the defendant for all reasonable costs, including loss of time, legal fees incurred, and other expenses involved in his or her defense.
The Florida bill does not go quite so far.  It only allows for reimbursement of fees if the case is so clear that a judge grants immunity from prosecution under Florida's self defense laws.  From bill HB 169(pdf):
84 939.061
85 (1)
Motion to dismiss; costs.— 
If a defendant files a motion to dismiss claiming
86 immunity from criminal prosecution under s. 776.032 and the
87 court grants the motion, the defendant shall be reimbursed for
88 court costs, reasonable private attorney fees, and related
89 expenses incurred in defending the criminal prosecution, up to
90 the limit specified in subsection (4).
A cap for legal fees is set at $200,000 in the bill.
It is likely that one of the reasons for the bill is the case of Gabriel Mobley.   Mobley and a friend, Jose Correa, were attacked without provocation in 2008.
All of the action was recorded on surveillance video.  A Miami-Dade Judge, Thomas Rebull, refused to grant immunity to Mobley under the self defense law.  Mobley appealed, and won at the appeals court.
In a rare move, the prosecutors appealed to the Florida Supreme Court, which also found for Gabriel Mobley.  The fact that Mobley is black was not mentioned in most of the press coverage.
This bill would be retroactive, so it is likely that if it passes, it is likely that Mobley would be reimbursed for the extensive legal fees that he incurred.


c2014 by Dean Weingarten: Permission to share is granted when this notice is included. Link to Gun Watch
About Dean Weingarten;
Dean Weingarten has been a peace officer, a military officer, was on the University of Wisconsin Pistol Team for four years, and was first certified to teach firearms safety in 1973. He taught the Arizona concealed carry course for fifteen years until the goal of constitutional carry was attained. He has degrees in meteorology and mining engineering, and recently retired from the Department of Defense after a 30 year career in Army Research, Development, Testing, and Evaluation.