By John Farnam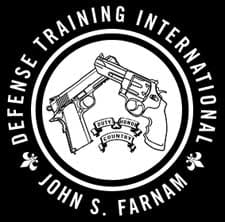 Ft Collins, CO -(Ammoland.com)- FBI's New Pistol:
Friends within The Bureau tell me:
The Bureau's new issue-pistol will be in 9mm. Right now, that's all that is definite! Brand of ammunition, bullet weight, etc are all unsettled.
New pistol will be striker-fired, feature variable grip geometry, polymer frame, double-column magazine.
Glock 19 (Gen4), SIG P320, H&K VP9, Walther PPQ, S&W M&P, SA/XD/M, and a few others all being considered.
Insiders tell me there is much objection to Glock's "finger grooves" on the front of the grip. Also, scant enthusiasm for H&K's magazine-release " lever." Most prefer a conventional "button."
Selling guns to the FBI carries with it much prestige, so most manufacturers are trying pretty hard to get this business, maybe even hard enough to modify their pistols to match FBI's preferences!
Conversely, there is far less enthusiasm about selling pistols to the Army. The Army's proclivity for micro-management makes the bidding process nearly impossible. And, while getting the military contract carries some prestige, it nearly ruined Beretta, putting them hopelessly behind the pistol evolution curve!
"Things may come to those who wait, but only the things left behind by those who hustle." ~ Misattributed to Lincoln
/John
About John Farnam & Defense Training International, Inc:
As a defensive weapons and tactics instructor as well as published author, John Farnam will urge you, based on your own beliefs, to make up your mind in advance as to what you would do when faced with an imminent and unlawful lethal threat. You should, of course, also decide what preparations you should make in advance, if any. Defense Training International wants to make sure that their students fully understand the physical, legal, psychological, and societal consequences of their actions or inactions.
It is our duty to make you aware of certain unpleasant physical realities intrinsic to the Planet Earth. Mr Farnam is happy to be your counselor and advisor. Visit: www.defense-training.com