By Joe Lanane
Community Impact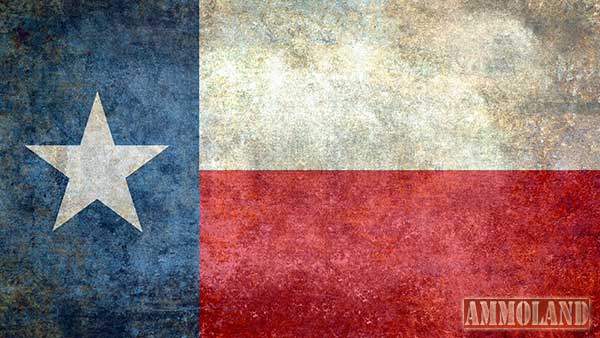 Austin, TX -(AmmoLand.com)- The city of Austin is violating state law by prohibiting licensed concealed handgun carriers inside City Hall, according to the Texas governor's office.
A memo issued Oct. 9 by Gov. Greg Abbott's legal team claims licensed concealed handgun carriers cannot be prevented from entering multipurpose government buildings as part of a new law that was approved this year and went into effect Sept. 1. Two district attorneys from Hays County and Tom Green County sought the governor's opinion, which in turn was forwarded to the state attorney general's office for final interpretation.
"The newly enacted SB 273 makes it unlawful-upon pain of civil penalties-for a state agency or political subdivision to completely bar entry to a governmental building unless the entire building is dedicated," to court proceedings or governmental meetings, according to the memo.
A spokesperson for the Texas attorney general confirmed Ken Paxton's office received the governor's memo, but he has not yet issued responses to the two opinion requests or 25 statewide complaints regarding related law violations. All complaints are currently pending, according to the spokesperson, and no review timeline was provided.
But the city of Austin argues that City Hall should be exempt from the state law because community court proceedings are sometimes held at the building, said Mark Washington, acting assistant city manager. He also cites other protected activities, such as regular council meetings, work sessions, and board and commission meetings, as another reason why licensed concealed handgun carriers should not be allowed inside City Hall.
"It's our usage of City Hall that allows it to be a prohibited place," Washington said.
However, the memo from the governor's office addresses "some confusion" caused by state law language. Licensed concealed handgun carriers can only be barred from portions of public buildings where governmental meetings and court proceedings occur while they are underway, according to the memo. That means security checkpoints can be set in front of council chambers, for example, but not the City Hall entrance, according to the governor's legal interpretation.
"It is the state agency's or political subdivision's burden to identify the particular portion of [the] building where it wants to ban CHL holders," the memo states.
Doorways to both Austin City Hall entrances currently have gun restriction signs posted. One security guard said licensed concealed handgun carriers are still not allowed to enter the building, and Washington confirmed there has been no change to City Hall's security policies.
"Gun advocacy is a very sensitive topic, and I want to respect the rights of citizens of Texas to be law-abiding and to have the ability to carry those weapons where they're permitted," Washington said. "I also respect the concerns of other people who are concerned about safety, but I really don't want to go too far off from what our current practice is."
A separate law that goes into effect Jan. 1 allows all CHL license holders to carry their weapon openly in Texas-as long as it is holstered-anywhere concealed carry was previously allowed. That does not include universities, which will be required to allow concealed carry in certain areas starting Aug. 1 as part of another law passed during the recent legislative session. The same law will apply to community colleges starting Aug. 1, 2017.
In Closing:
A complete list of pro-gun and anti-gun bills and more information can be found under the Legislative News header at www.tsrapac.com
For Christmas give the Gift of Truth! 
 Give the gift of TSRA membership to friends and family. then dig deep to donate to the TSRA Political Action Committee fund. 
Happy Thanksgiving from the Staff, Officers, and Directors of the Texas State Rifle Association.
About the Texas State Rifle Association:
Headquartered in Austin, Texas, the Texas State Rifle Association is a non-profit organization dedicated to defending the rights of law-abiding Texans to own, enjoy and use firearms as guaranteed by the Constitutions of the State of Texas and the United States of America. TSRA represents Texas gun owners before the state legislature, and is the NRA state affiliate association.
For more information on membership or supporting the Texas State Rifle Association, call 512.615.4200 or visit www.tsra.com.